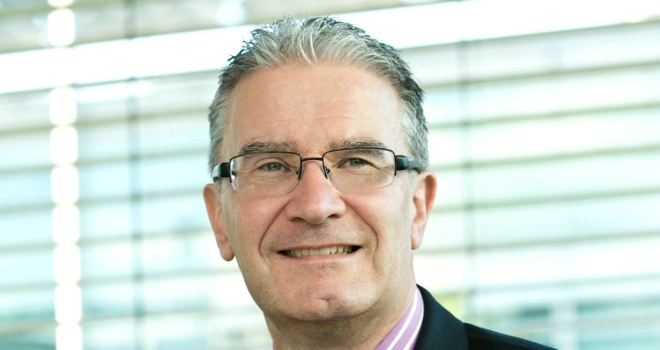 "What's worrying is that we appear to be a stone's throw away from saying that first-time buyers can only purchase with the help of a Bank of Mum and Dad"
Given the amount of data it has access to, and the oversight it delivers, then you would certainly think the regulator would have a strong handle on the mortgage market, how it's currently performing, what might happen in the future, and where the potential threats and opportunities lie.
So, it is with some interest that I saw the headlines generated by the FCA's recently published 'sector views' document, which was published alongside its 2018/19 business plan. For us mortgage market stakeholders it makes for an intriguing read, in particular on what it deems to be key current sectors and which ones might push the market on in the short to medium-term.
There'll be no great surprises to anyone working in the market to learn that it expects both remortgaging and first-time buyer activity to drive most 'near-term growth' and one might say that, in the case of the former, this has been the situation for some time, and with the latter, given all the Government support and the overwhelming focus on getting new blood into the housing market, if it wasn't like this then there might well be some serious questions to answer.
Interestingly, while first-time buyer activity has clearly increased in recent times, the regulator is anticipating growth in lender activity and 'innovation' which seeks to '[grow] cross-generations needs, as some younger consumers seek to purchase their first property and those in later life look to release activity'.
Those looking at such thoughts with a critical eye might think that the towel is effectively being thrown in here when it comes to potential first-timers being able to get on the housing ladder without any family support. Of course, it's not impossible, but it's incredibly difficult especially when you consider the (still) small appetite to lend at higher LTV levels, incomes, house prices, and supply-side issues as well.
What's worrying is that we appear to be a stone's throw away from saying that first-time buyers can only purchase with the help of a Bank of Mum and Dad, and therefore lenders need to produce products which cover off both ends of this generational mortgage need. It's not just a question of handing over the deposit to the kids from cash reserves, but actually utilising the family home to release equity in order to do this. The FCA suggests that lenders will increasingly be able (and willing) to offer such products to both father/mother and son/daughter – one hesitates to use the phrase 'killing two birds with one stone' but you get my drift.
There is of course a positive here, in that the FCA does anticipate an increased demand and need from new purchasers – their number has been down for a number of years and without that new blood, the market simply dries up. However, do we really want to get to a point where we are saying to two generations, perhaps three if we include the grandparents, that the only way the younger people in your family can get on the ladder is with support from their elders? And, if you don't have that money readily available, we can release equity from your house to provide it?
Now, of course, many people want to help their kids/grandkids and have utilised equity release/later life lending in order to do this, but I can't help feeling that we have an opportunity – by focusing on providing greater levels of high LTV lending – to ensure those who don't want to do this, or don't have the means, can still save a 5% deposit, can secure a mortgage, and still be able to purchase. After all, generations of homeowners have done this, why should this generation of potential homeowners be denied?
So, while the regulator expects first-timers to drive mortgage growth, I think it's important that there are opportunities for those who can't rely on the support of their parents or grandparents. Not everyone is so fortunate, and if we are 'creating' or 'accepting' a market which is only open to Bank of Mum & Dad account holders then the number of first-timers is going to be seriously down on the FCA's expectations of activity. That's not good for them, the market, or stakeholders – there are other opportunities to lend and it's important we offer them to as many people as possible.