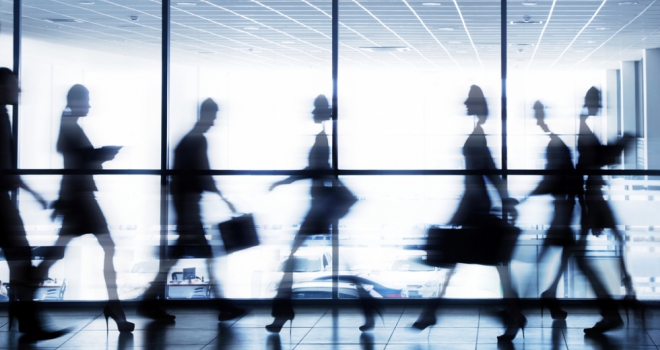 " In an industry so heavily male-dominated, how level is the playing field for financial services and the women within it?"
Today is International Women's Day, an event on the international calendar that has gained significance and support with each passing year. Companies and individuals pledge for gender parity, to raise awareness of the issues affecting women worldwide, and to advocate for those women who cannot do so for themselves.
It's an ever-important issue, and one which strives for a more level playing field for all - but, in an industry so heavily male-dominated, how level is the playing field for financial services and the women within it?
In the 100 years since women were first granted the right to vote, the UK has made leaps and bounds in female equality. However a skewed gender ratio still exists in our industry and is, in fact, one of the worst sectors for gender equality. A Virgin Money report from 2016 indicated that just 25% of entrants into financial services were women, down from 38% a few years earlier and indicative that we may be moving backwards, not forwards.
In fact the sector currently ranks bottom out of all UK industries. On average, men are paid 24.6% more than women working in financial services, considerably above the 18.4% national average, and not a single sector firm pays women more than it pays men, according to data published on the government's gender pay gap website.
So what is discouraging women from entering financial services? Fears about the culture of the industry, long hours in some roles, and a concern that working in financial services isn't conducive to raising a family are all cited as potential factors.
And could things be getting worse?
Under new rules, firms must publish gender pay gap information on an annual basis.
However the latest FCA data shows a fall in the number of both female and Black Asian Minority Ethnic employees in its senior leadership team.
The FCA has set a target of 45% of its senior leadership team identifying as female by 2020 and 50% by 2025 as part of its commitment to the Women in Finance charter.
However the FCA's senior leadership team was 36% female in 2017, down from 39% the previous year.
The FCA's mean gender pay gap is 19.28% and the median gap is 20.91%, which the regulator says reflects fewer women in more senior technical and managerial roles and is not an equal pay issue.
In a statement, the FCA says that since March 2017 it has "been making better progress towards its targets and anticipates this will be reflected in the 2018 figures".
The Bank of England has also come under fire for its median gender pay gap of 24%, however female representation at senior management level has increased from 20% in 2014 to 30% in 2017, which suggests that measures the bank has put in place to improve gender parity are working.
So is it all doom and gloom? Many believe that, although they are not yet forging ahead in terms of numbers, our regulators should be leading the way on equality - but the Treasury Committee does have plans to launch a new inquiry into Women in Finance, focusing on HM Treasury's Women in Finance Charter and the progress made as a result of its introduction.

The Committee hopes to identify barriers to women entering and progressing in the financial services industry and examine the value to firms of having greater gender balance across all job grades and functions.
The Committee will also scrutinise the role of Government and financial regulators in acting as role models for good gender diversity practices.
Even more positively, over two-thirds of finance firms believe that signing up to the Treasury's Women in Finance Charter will lead to permanent and sustainable change in gender diversity at senior levels across the industry.
According to research conducted by think tank New Financial, 62% of firms have taken specific action to support female career progression since signing up to the Charter, including succession planning, examining hiring practices and unconscious bias training.
Over a quarter of the signatory firms who have published their diversity targets are committed to a 50/50 gender split in senior roles, and have set a date to achieve that target.
Data also shows that the Charter is also paving the way for firms to improve on other types of diversity.
Over two-thirds of signatories either have used, or are considering using, the Charter as a blueprint to improve the representation of other diversity characteristics in their firms, such as ethnicity and sexual orientation, with PWC claiming that the Charter is already driving stronger executive accountability for both their gender and ethnicity targets.
It's easy to say that 'Rome wasn't built in a day', but this isn't Rome. This is 2018, and an industry where businesses can opt in or out of gender parity measures rather than implementing them as a matter of due course is a sign that we still have some way to go.
However, it would be dismissive to disregard the vital work of countless businesses (and that of the Women in Finance Charter) in paving the way for an industry - and society - where gender parity is not a goal to be reached, but a norm to be maintained.
Each new signatory to the Charter or event held championing the extraordinary talent and potential so wastefully underutilised in one half of the population is a step forward, and as it informs fairer, more equal hiring and cultural practices across the board, it can only gather momentum.