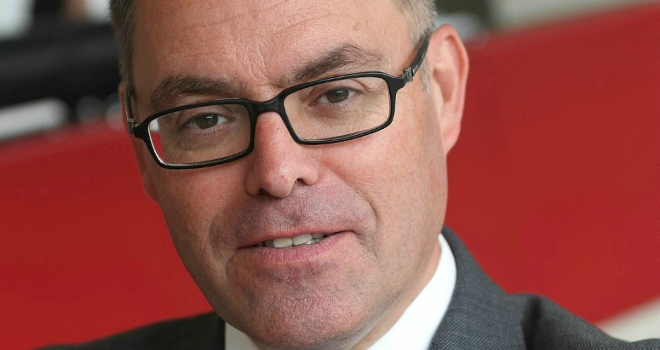 "[T]here are remarkable similarities between VAR and the way that credit scoring is being used by some lenders to determine pricing"
This World Cup has been interesting for a number of reasons, not least because it is the first tournament to use the Video Assistant Referee system, known as VAR.
VAR was introduced to help decision making, with the view that the technology would provide greater clarity for referees. From what I have seen, however, the technology has only served to increase the level of speculation about whether the correct decision has been made.
This started me thinking about whether there are any areas of the mortgage market where technology has been introduced with the intention of delivering clarity but, in reality, has probably only served to muddy the waters.
It didn't take me long to come to the conclusion that there are remarkable similarities between VAR and the way that credit scoring is being used by some lenders to determine pricing.
A number of specialist lenders now use a credit score as part of their decisioning system to decide the rate that will be offered to the client. The idea is that, if you submit an application for a client on a particular product at a particular rate and the client fails the credit score, the lender may be able to offer an alternative product at a more expensive rate. This provides some clarity that your client has secured the loan they need, but at a more expensive cost.
The problem here is that, by the time an application reaches a specialist lender, it has probably already been attempted with at least one other lender and, if the client is making a purchase or has a deadline to remortgage, a broker can be working within a time-pressured environment – a lot like a referee checking the VAR screen.
In these circumstances, it can be tempting to settle on the more expensive rate even though it was not the product you chose in the first place. But is that the right decision?
If you are offered a product that you did not choose, would you back your own ability to make the right choice for your client and go back to re-broke the case, or would you settle with the option presented to you by the technology?
The answer will depend on your client's circumstances and the best outcome for their requirements, but you would not have been put in that difficult position if the lender offered clarity from the outset based on good old-fashioned principles of clear criteria and transparency
At Pepper, we believe that what you see is what you get, which is why we are open about our lending criteria and choose not to use credit scoring as part of making a lending decision.
Technology does not always add clarity to a process and just as I would always choose a good referee over VAR, if I were a broker, I'd always take upfront transparency rather than letting technology make my decisions for me.