Annual house price growth rises to 6.5%: Halifax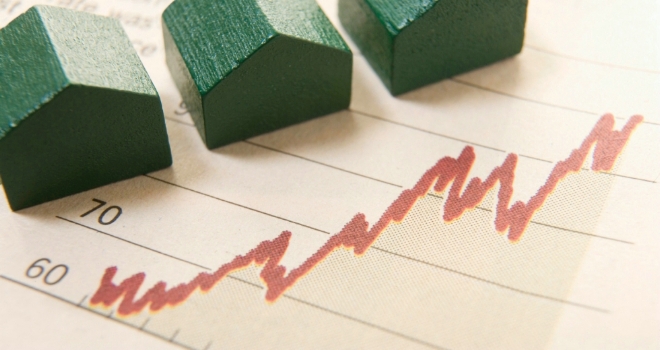 Its final flourish – in which the quarterly rate of price rises raced back up to levels not seen since last March's 'stamp duty stampede' – showed just how well it has settled back into the familiar pattern of steady growth
House prices in the last three months of 2016 were 2.5% higher than the previous quarter - up from the 0.9% quarterly rate of change in November and the highest seen since March, according to the latest Halifax house price index.
Prices in the three months to December were 6.5% higher on an annual basis. This was the second consecutive increase in the annual rate from a 2016 low of 5.2% in October and compared to 6.0% in November.
Despite the increases in November and December, the annual rate remains significantly below the 10.0% peak reached in March 2016.
House prices increased by 1.7% between November and December - the fourth successive monthly rise and also the biggest since March 2016.
Martin Ellis, Halifax housing economist, said: "House prices finished 2016 strongly. Prices in the final quarter of the year were 2.5% higher than in the previous quarter. The annual rate of growth increased, rising for the second consecutive month, from 6.0% in November to 6.5%.
"Slower economic growth, pressure on employment and a squeeze on spending power, together with affordability constraints, are expected to reduce housing demand during 2017. UK house prices should, however, continue to be supported by an ongoing shortage of property for sale, low levels of housebuilding, and exceptionally low interest rates. Overall, annual house price growth nationally is most likely expected to slow to 1-4% by the end of 2017. The relatively wide range for the forecast reflects the higher than normal degree of uncertainty regarding the prospects for the UK economy this year."
Keith Street, Vice Chairman, Group Lending at The Northview Group, commented: "These latest figures from the Halifax show that 2016 has been another strong year for house price growth. The housing market remains a highly competitive space, and brokers are increasingly busy helping thousands of customers to secure a mortgage for their first or next step on the property ladder."
Jonathan Hopper, managing director of Garrington Property Finders, added: "Despite its brief summertime wobble, Britain's property market ended 2016 in rude health.
"Its final flourish – in which the quarterly rate of price rises raced back up to levels not seen since last March's 'stamp duty stampede' – showed just how well it has settled back into the familiar pattern of steady growth."
Join our mailing list: