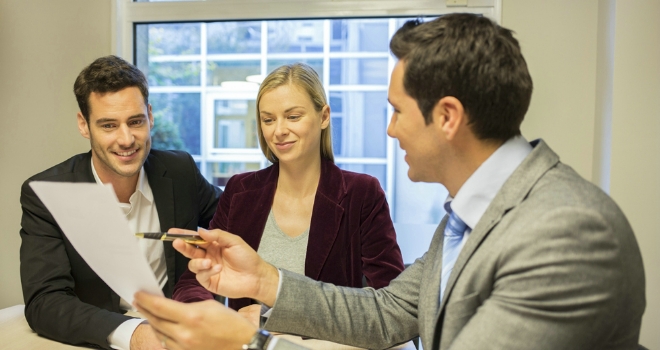 "We still have some way to go as an industry to get the idea of fee-based advice across to the man in the street"
A new survey from Drewberry Wealth & Protection, has revealed that 50% of working Britons would prefer to pay a fixed rate for 'standard' pieces of advice work.
According to the findings, half of Britons want to see fixed prices: When asked, 50% of this year's survey respondents said they would prefer fixed prices for 'standard' pieces of work (such as setting up a pension) making it by far the most preferred fee option among Britons today.
Almost a quarter (24%) want the return of traditional commission: Almost five years after the advent of the Retail Distribution Review, the idea of commission-based adviser remuneration is still the second most popular choice for the public. Just 6% of Britons prefer percentage-based charging: Only a fifth (21%) of Britons prefer hourly adviser fees and just 6% like the idea of percentage of asset-based arrangements, which is currently used by the majority of advisers.
Advice gap: Two-thirds (65%) of Britons have never received financial advice. However, of those who had, 63% thought they were better off financially as a result of the advice they received.
Failure to communicate
December will see the fifth anniversary of the Retail Distribution Review (RDR), which aimed to combat the risk of commission bias with the introduction of fee-based advice. Unfortunately, as an industry we're still yet to nail down a common pricing model that resonates with the public.
Tom Conner, Director of Drewberry, comments, "This shows that we still have some way to go as an industry to get the idea of fee-based advice across to the man in the street. Our results suggest that, by and large, Britons tend to lean toward the options that are easiest to understand.
Just over half of Britons like the idea of 'set fees' for 'standard' pieces of work, for example, but many advisers have struggled to price their services in this way as there's no such thing as a 'standard' client which makes fee calculation more complex.
This also explains why, almost five years on from the introduction of fee-based advice, nearly a quarter of Britons say they would still be willing to pay traditional commission. To many, it's still an easy to understand, painless, option. Despite its shameful track record, concerns as to commission bias haven't really penetrated the 'zeitgeist'.

Only 21% of our respondents said they'd prefer to pay an hourly rate which, for many adviser business models, is the most efficient and transparent way to price their services. This underlines the continuing gulf between how Britons see the value of professional financial advisers compared to other professional advisers such as lawyers and accountants who often charge hourly fees.
Only 6% of respondents said they were happy to pay a percentage-based fee on the level of assets involved even though this has become the prevailing model for most financial advisers in recent years. This method is often easier for advisers as it's relatively quick and simple to calculate what the fees would be, it just doesn't appear to be very popular with the public.
Naturally different businesses will want to price themselves in a way that works for them, and that should be their prerogative, but on the whole we haven't yet come up with a widespread charging model that's particularly popular. Maybe over the next five years this will change as the industry continues its march toward becoming a more 'trusted profession'."