Hammond axes self-employed NICs rise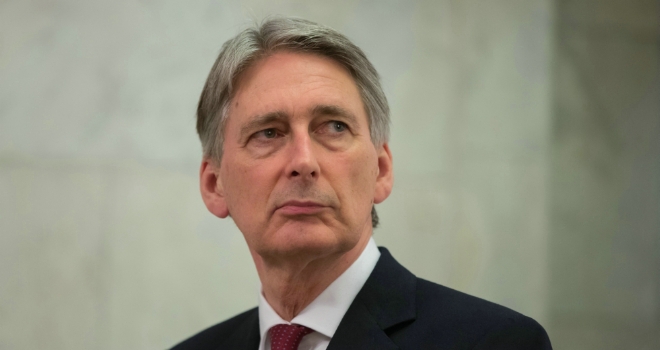 In light of what has emerged as a clear view among colleagues and a significant section of the public, I have decided not to proceed
Philip Hammond has scrapped plans to increase national insurance contributions for self-employed workers.
In last week's Budget, Hammond announced that class 4 National Insurance Contributions would increase from 1% to 10% in 2018.
However May and Hammond have faced opposition from Tory backbenchers who believe the decision breaks promises made in the 2015 Conservative manifesto which ruled out rises to NICs before 2020.
In a letter to MPs today, Hammond said: "Since the budget... there has been much comment on the question of commitments made in our 2015 manifesto.
"In light of what has emerged as a clear view among colleagues and a significant section of the public, I have decided not to proceed with the Class 4 NIC measures set out in the Budget. There will be no increases in NICs rates in this parliament."
Theresa May tried to stem concerns last week by stating that the changes would require legislation of its own which will be brought forward in the autumn.
In a statement at a European Council Meeting, May confirmed that the NICs rise won't be part of the Finance Bill, and that "the Chancellor will be speaking, as will his ministers, to MPs, businesses and others to listen to the concerns".
Speaking today, deVere Group CEO, Nigel Green, commented: "This is a stunning u-turn by the Chancellor, just a week since his Budget. Whilst we welcome this climbdown, it does show just how out of touch this government is with Britain's hardworking, already-squeezed and over-taxed entrepreneurs – the lifeblood of the UK economy.

"Hiking taxes on the self-employed would have only served to punish ambition and undermine aspiration to get on in life.

"This grinding u-turn is now a golden opportunity for this government to go one step further and better incentivize those self-reliant individuals who take on the responsibility, risk and burden of setting up companies and creating jobs and wealth. This is perhaps more important than ever as Britain prepares to launch divorce proceedings from the EU.

"Surely, if the UK is to thrive outside the EU, it should be aiming to keep and attract more entrepreneurial self-starters."
Join our mailing list: