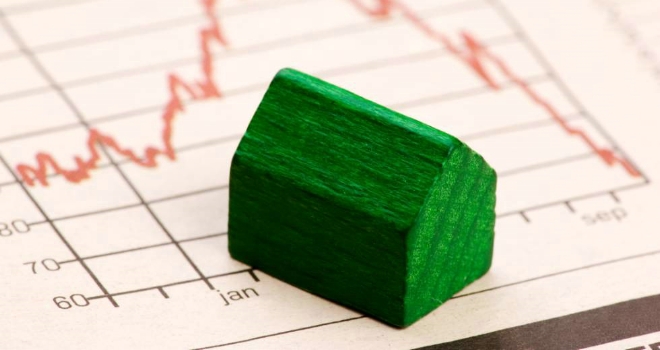 "The most ominous signal emanating from the data released today is that contributors still expect house prices to increase at a faster pace than wages"
Enquiries from new buyers, new instructions from those wanting to sell, and agreed sales in the housing market have all declined further in May, according to the latest RICS data.
In addition, price growth also lost momentum and is now predicted to slow further over the next three months.
Respondents to the survey in May suggest the decline may have been exacerbated by the General Election, as some adopt a 'wait and see' approach. In May 25% more respondents cited a decline in fresh listings, producing the most negative reading since July 2016. Alongside this, new buyer enquiries fell at the national level, having remained stagnant over much of the past six months. As with new sellers, a large portion of respondents suspect the General Election is having an adverse impact on demand.
At the same time, agreed sales continued to decline for a second month running as the national indicator saw 8% more respondents seeing a fall in agreed sales. Going forward, near term sales expectations imply little change over the coming three months, but beyond this over the next twelve months, respondents appear slightly more optimistic with a net balance of 26% anticipating an increase in activity.
Although lack of supply continues to support prices, the headline price growth indicator moved from +22% to +17% in May, the softest reading since August 2016, and prices continue to slip in Central London. Looking ahead near term price expectations have also slipped to -1% from +5% in April (the third straight report in which this indicator has softened).
This trend is however not expected to continue long term with national twelve month expectations remaining solid, at +54%. Further out, over the next five years, respondents envisage house price inflation averaging 3.5% per annum across the UK as a whole.
Simon Rubinsohn, RICS Chief Economist, commented: "Although the latest survey suggests that uncertainty related to the General Election may have contributed to what appears to have been a disappointing level of transactions in the housing market over the spring, perhaps the most ominous signal emanating from the data released today is that contributors still expect house prices to increase at a faster pace than wages over the medium term despite the difficulty many first time buyers are clearly having in taking their first steps onto the property ladder.
"The increasingly tight second hand market remains a cause for concern with the RICS series tracking new instructions to agents recording its fifteenth successive negative reading. It is hard to see this as anything other a major obstacle to the efficient functioning of the housing market."
Brian Murphy, Head of Lending at Mortgage Advice Bureau, added: "What's apparent from the report is that house price growth is still in positive territory with 'modest gains' in most areas – that's hardly cause for concern and isn't the same as the market seeing key indicators for a fall or sharp correction.
"The continuing lack of supply isn't a surprise, with the current political goings on deterring those 'discretionary sellers' who normally add a valuable additional number of available properties to the Spring market, inevitably providing buyers with more choice.
"Given the context of recent political developments and the 'double whammy' of Article 50 being triggered followed by a snap Election being called, there will always be the 'wait and see' contingent – both in terms of buyers and sellers – and it might be reasonable to suggest that, in line with activity which has been observed in other Election years, we could well see a pick-up in housing market activity post June 9th.
"It's probably reasonable to suggest then that, when all is said and done, surveyors up and down the UK are observing on the ground what many others in the industry suspect; those who need to move are doing so, and those who are seriously considering it are just 'holding off' for a few weeks and then, regardless of the Election result, are likely to get on with it. Whilst that may mean the market has been slightly more subdued last month, there's nothing to suggest that this is anything more than the normal pattern for the housing market around an Election, and that consumer confidence in UK property remains undeterred."