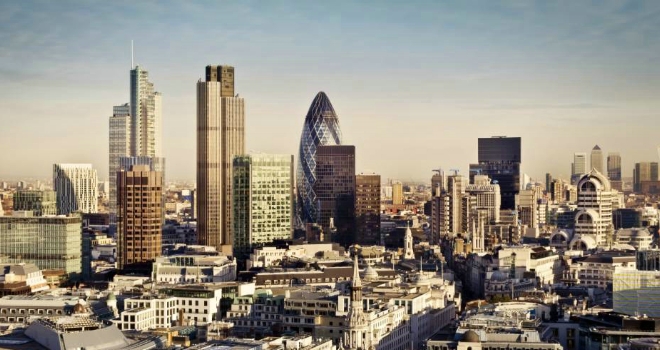 "The potentially good news for buyers' finances, which have been under attack for years, is that there is some relief from the wage-rise cavalry."
National house prices have fallen by 1.2% in September, the first monthly fall at this time of year since 2013, according to the latest Rightmove house price index.
The Index shows that the national average fall has very much been exacerbated by a large 2.9% monthly drop in London, and smaller falls in all other southern regions.
The large monthly fall in London has pushed the annual rate down to -3.2%, the largest year-on-year decrease so far this decade.
The national monthly drop when removing London would be a much smaller -0.5%. The London drop is being driven by its continued readjustment particularly in the higher-end boroughs, with falls in five out of the six most expensive boroughs this month.
Additionally, annual average wage growth is now outstripping the annual rate of price increases in newly-marketed property. The ONS has reported average annual wage increases running at +2.1% for both the second quarter of this year and the month of July, while the price of property coming to market is now growing at just +1.1%. This is the lowest annual rate of house price increase since February 2012 when it stood at +0.7%.
Demand for the right housing at the right price also remains strong due to historic under-supply. The numbers of sales being agreed by estate agents are 4.8% higher than the same period a year ago, with all regions being up, including London which is performing strongly at 5.6% up despite its large monthly price fall.
Miles Shipside, Rightmove director and housing market analyst, commented: "There were Autumn price bounces nationally in 2014, 2015 and 2016, but the south of the country has turned this month into a bit of a damp squib, whilst some northern regions are still showing marginal signs of upwards price pressure. Estate agents are clearly advising many sellers that they have to lower their price expectations to fit in with buyers' stretched financial resources, with that price compromise hopefully generating extra buyer interest.
"It's unavoidable that prices will eventually reach a limit, and having gone up every year for the last six years, the pace of price rises for newly-marketed property is now dawdling at just +1.1%. Interest rates cannot realistically drop any further to help buyer affordability, but the potentially good news for buyers' finances, which have been under attack for years, is that there is some relief from the wage-rise cavalry. Average wage rises are now running at nearly double the annual rate of property price rises, and the longer any meaningful differential is maintained then the greater the improvement in buyer affordability. Having finally turned the tables to potentially improve their buying power, buyers will now be hoping that it is not eroded again by an interest rate rise or rampant consumer price inflation."