London first-time buyers drop 16% as stamp duty hits £14,000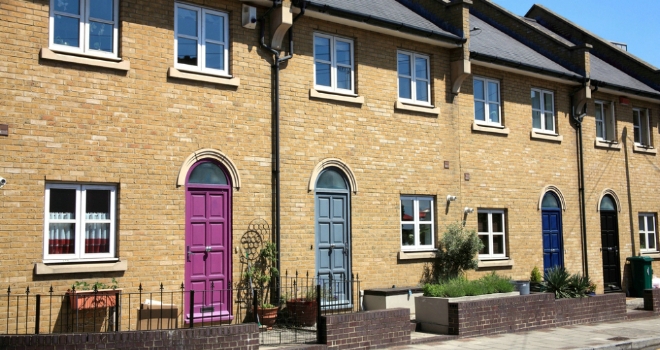 It is wrong to penalise aspiring home owners and movers in London just because prices are so high and unless something is done about this we are at risk of seeing a mass exodus
The average London home buyer now pays the equivalent of three years of income tax on stamp duty, according to new research from estate agent Haart.
Londoners are paying an average stamp duty bill of over £14,000 - 600% higher than the average amount paid across the rest of the UK, despite the fact that the average London salary is only 20% more than the average UK worker.
Haart's branch data shows that there are 16% fewer first-time buyers in the capital registering to buy compared with last year, and is calling on the Government to cut stamp duty for first-time buyers in tomorrow's Budget.
However research from House Simple shows that even if the Chancellor announces a stamp duty freeze up to £250,000, as is widely expected, only 2.4% of properties for sale in the capital would be stamp duty exempt for first-time buyers.
Paul Smith, CEO of Haart, commented: "Excessive rates of stamp duty are holding the London property market back. Potential buyers are faced with a financial burden far greater than the one experienced by past generations, and for thousands in the capital owning a home is becoming an impossibility.
"Some first-time buyers across the country are able to avoid stamp duty entirely – £125,000 in some parts of the UK can get you a 3 bedroom terraced house, however in London the most this will get you is a 25% share of a one bedroom flat. Instead the typical first-time buyer London home sits within the third stamp duty rate band. It is wrong to penalise aspiring home owners and movers in London just because prices are so high and unless something is done about this we are at risk of seeing a mass exodus to other regions of the UK.
"The Government so far has not been listening because they have become so dependent on the income from SDLT. But tactical interventions such as a stamp duty holiday for first-time buyers could make a massive difference without having to dig too deep into the Government's money pot. Stamp duty is an impediment to social mobility as people become less likely to move, which in turn has an adverse effect on the economy. The Government must remember that home movers spend considerably on removals, surveys, white goods, carpets and furniture – all with added 20% VAT which goes back to the Treasury.
"A cut in stamp duty should not be seen as sign of weakness but instead as a positive step that will get the market moving. All heads are turned to Philip Hammond and the upcoming Budget for the urgent fix needed to help millennials and the wider affordability crisis."
Join our mailing list: