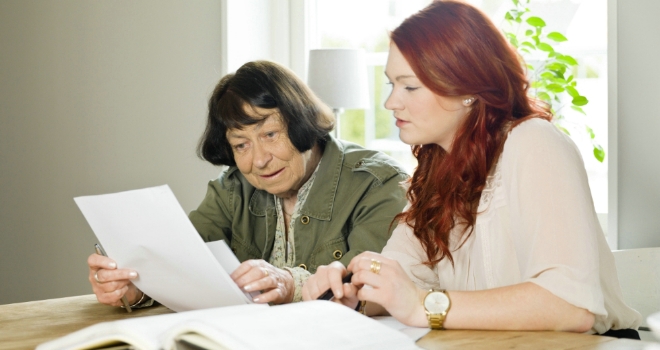 "The financial pressure on first-time buyers to raise the money for a deposit means grandparents are starting to play a bigger role than parents."
More grandparents than parents are helping first-time buyers make their first move on to the housing ladder, Key Partnerships research shows.
34% of estate agents have seen a rise in first-time buyers being helped by grandparents compared with 26% who report an increase in parents helping out children. Around a fifth (21%) of estate agents say first-time buyers are being helped by parents and grandparents.
Estate agents are increasingly aware of the role of equity release plans in helping grandparents release money to help first-time buyers – 60% of those questioned know it can be used to support first-time buyers and more than half (54%) are interested in finding out more.

Around half of estate agents believe equity release plans are a solution for first-time buyers and 52% say they would highlight them as a solution if they had a relationship with a specialist adviser.

Will Hale, director at Key Partnerships, said: "The financial pressure on first-time buyers to raise the money for a deposit means grandparents are starting to play a bigger role than parents.

"Grandparents however need to think carefully about how they will fund grandchildren and plan ahead so they are not doing so at a cost to their own financial well-being in retirement. That should include looking at releasing equity from their homes.

"Estate agents are valued as a source of financial guidance and those who can discuss equity release as a potential alternative fund-raising solution will be able to benefit from an additional revenue stream by referring potential clients to a specialist."