Mortgage broker announces business expansion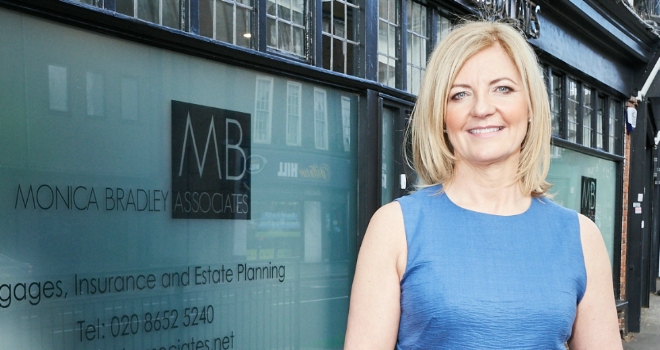 With the current political and economic climate, together with borrowing becoming more complex due to changing legislation, more and more people are seeking guidance
Monica Bradley Associates, part of the Mortgage Advice Bureau network, has expanded to a second site to assist its growing number of clients with specialist services including mortgages, estate planning and insurance.
Serving clients in Surrey for nearly thirty years, the business has grown significantly in the last 12 months, with Monica and her team arranging over £130m of lending for their clients in 2016 alone.
Monica Bradley Associates specialise in finding exceptional solutions for high net worth individuals or those with complex income structures, such as consultants, contractors, company directors and those who are self-employed.
Monica Bradley Associates work closely with over 90 lenders and have access to over 11,000 mortgage products.
The firm also offers critical illness cover, income protection, life insurance, landlords rent guarantee insurance, business protection, buildings and contents cover, and via their trusted business partners, specialist solutions for bridging loans and development finance, as well as wills and trusts, tax planning and wealth management.
Talking about the expansion of her business, Monica said: "We had a record year in 2016, and it made me realise that with the current political and economic climate, together with borrowing becoming more complex due to changing legislation, more and more people are seeking guidance in terms of their mortgage and finances. Our team has now grown to five mortgage advisers and three case managers in the last twelve months, but with an expanding team, we were fast running out of room! So, when the opportunity to open a second site presented itself, the timing was perfect.
"We're very lucky that a lot of our business comes from recommendation, and we find we often deal with first time buyers who've been referred to us because we've assisted their parents, or in some cases, grandparents and parents. Many of our clients have been with us over twenty years, which is a wonderful compliment in itself."
Join our mailing list: