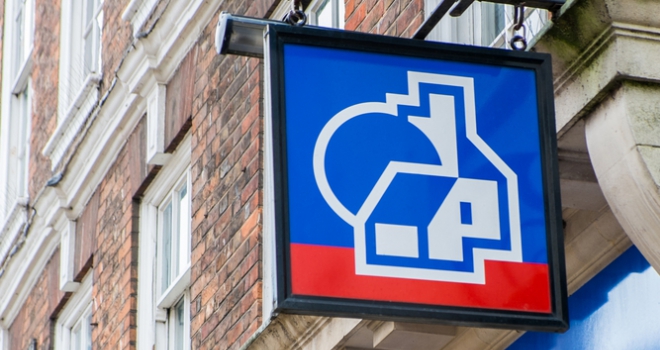 The latest analysis from Nationwide has revealed a stable housing market with house price growth up slightly on the previous month (0.1%) - resting at 2.5%.
Robert Gardner, Nationwide's Chief Economist, had this to say: "The annual rate of house price growth remained stable in November at 2.5%. Nevertheless, annual growth remains within the 2-4% range that has prevailed since March. Low mortgage rates and healthy rates of employment growth are providing support for demand, but this is being partly offset by pressure on household incomes, which appears to be weighing on confidence. The lack of homes on the market is providing support to house prices.
The decision in the Budget to abolish stamp duty (SDLT) for first time buyers purchasing a property up to £300,000 (with relief for those purchasing a property up to £500,000) is likely to have only a modest impact on overall demand. In many regions, first time buyers already paid little or no stamp duty as the price of the typical first time buyer property was below the previous threshold of £125,000.
The potential savings are more substantial for borrowers where house prices are higher, especially in London and the South East. However, as the Office for Budget Responsibility noted, some of the benefit is likely to be passed on to existing home owners through higher house prices, though overall impact on prices is likely to be very modest (the OBR estimate they may be increased by c.0.3%, mostly in 2018).
Housing supply – encouraging signs
The focus on boosting housebuilding in the Budget is important, as a shortage of homes is a key reason why affordability is so stretched in large parts of the country. A wide range of measures were announced to deliver an additional 300,000 homes per year by the mid-2020s.
The long timeframe reflects the scale of the challenge ahead, although there have been some encouraging signs that the number of homes has been rising faster than previously thought in recent years.
Construction of new build properties is still too low – with completions in England over the past 12 months c13% below 2007 levels. But, the picture improves significantly if we add in new dwellings that have been created by converting larger homes into more units and those created by 'change of use', such as offices transformed into flats. Indeed, on this broader measure, the number of dwellings being created each year is now only 3% lower than the levels recorded in 2007 (even after accounting for demolitions).
Interestingly, it is 'change of use' of buildings – i.e. from shops, offices and other commercial purposes, to homes – which is providing the biggest boost, driven by a shift in government policy. From 2014, automatic permitted development rights were granted to convert offices into residential properties. Since then, so called 'change of use' additions to housing have nearly doubled, from c20,000 in 2006/07 to 37,000 in 2016/17. Of these, about 18,000 were granted under the new permitted development rights.
Where is 'change of use' making the most significant contribution?
This policy change has provided a particularly strong boost to housing supply in London, where the increase in dwellings each year is now 22% higher than at the 2007/08 peak.
In London, homes created by 'change of use' accounted over a fifth of new dwellings added in the capital in 2016/17, well above the 16% recorded in the rest of England (i.e. excluding London).
While across the UK the price of housing and residential land is higher than the price of commercial property and commercial land, in London the gap is sufficiently large to dwarf conversion costs and make the developments very profitable.
Other cities with expensive housing and limited supply also appear to be benefitting from the policy change. For example, in Bristol, net change of use accounted for the majority of new housing supply in 2016/17, with 1,040 additions from 'change of use' versus 900 new builds.
Is this the answer to the UK's housing problem?
While this is an encouraging development, we shouldn't overstate its significance. The growth in 'change of use' may well slow in future years, as developers have probably converted the easiest sites and the stock of suitable commercial property will reduce. The quality and long-term suitability of some of these changes of use remains to be seen.
Therefore, while the recent data is encouraging, there is still a lot that remains to be done in tackling the UK's housing supply issues. For this reason, the focus in the Budget on increasing supply of homes in the year ahead was encouraging."
Mark Dyason, Managing Director of the development finance broker, Thistle Finance, said: "There is no doubt that permitted development rights have transformed the pace of property development in the UK.

A significant and growing percentage of the finance we help to arrange is for 'change of use' projects of varying sizes. Only this week we completed on a loan that supported the conversion of a commercial unit to seven flats in Berkshire. So called 'office-to-resi' conversions have breathed life into the London market in particular. Change of use is delivering real change across the capital.

Clearly the trend will slow at some point but in the meantime office-to-resi conversions are playing a key role in alleviating supply pressure around the UK.

The reduction in red tape on 'change of use' developments has been a green light for developers across the country."
Mark Harris, chief executive of mortgage broker SPF Private Clients, said: "It really is too early to say what impact the removal of stamp duty for first-time buyers will have on the housing market but the early signs have been encouraging. Lenders are also likely to be more accommodating of first-time buyers, with Barclays already reintroducing 95 per cent loan-to-value deals. With mortgage rates remaining low, this should support activity in the market to some extent."
Jonathan Samuels, CEO of Octane Capital, said: "Compared to the volatility of Bitcoin, the UK's property market is starting to look positively Victorian.

For some time now this has been a sideways-moving market, and for its longer term health that is absolutely essential. The Nationwide is correct to single out 'office-to-resi' conversions as a major factor in increased development.

Permitted development rights are proving a lifeline for UK property. There is a huge amount of activity in this corner of the market. Despite the uncertainty of Brexit, prices overall are being supported by strong employment, cheap mortgages despite the recent rate rise and the ongoing shortage of homes for sale.

As we edge closer to 2018, few would bet against the property market delivering much of the same."
Jeremy Leaf, north London estate agent and a former RICS residential chairman, says: "These figures are mildly encouraging as we might have expected to see a small dip at the very least in both annual and monthly house prices bearing in mind the real threat of an increase in interest rates, the imminent Christmas holiday and continuing economic and political uncertainty.
Prices continue to be supported by lack of supply and new building which is unlikely to change very much in the near term, despite the abolition of stamp duty for most first-time buyers announced in the Budget.'