Third Barcadia Media Women in Finance Supper Club debates female leadership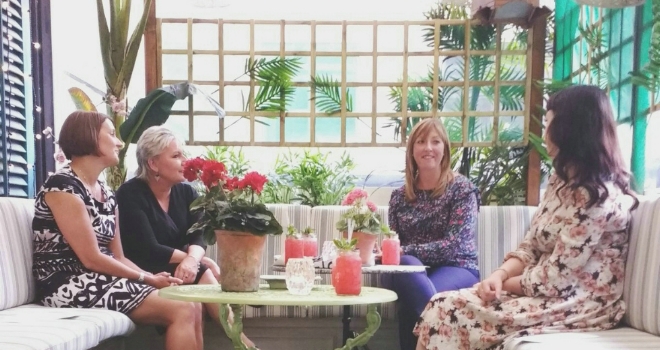 Our third event was a laid back but invaluable evening for attendees to network, have open conversations and share experiences with powerful and passionate women in our industry
The third Barcadia Media Women in Finance Supper Club took place last month, where women from across the industry met to discuss topics including whether women have enough space and support in the sector to utilise their leadership skills.
The Women in Finance Supper Club is a series of quarterly events which provide a platform for women in the industry to discuss topical events and cultural practices within financial services, from hurdles to available opportunities.
The July Supper Club, this time sponsored by Leeds Building Society, once again combined the 'pairing and sharing' format - this time a gin tasting session paired with different cheeses.
The discussion focused on whether men are naturally better leaders than women or whether a person's leadership prowess depend on their natural and acquired skillset.
Attendees also discussed the pros and cons of whether energy and resources should be invested in coaching women to harness leadership skills.
Although agreeing that women were occasionally held back due to a variety of reasons including breaks for childcare, there was a consensus about a positive change within a lot of workplaces, and a confidence within the group about the opportunities available for talented and determined women.
Lindsey Mountain, Intermediary Operations Support Manager at Leeds Building Society, commented: "Leeds Building Society is committed to the positive benefits of having a diverse workforce and is a proud signatory of the Women in Finance Charter. Our Diversity and Inclusion Strategy aims to "have an inclusive culture, which enables colleagues with a diverse range of skills, experiences, backgrounds and opinions to flourish, without barriers" and we have a number of actions in progress to develop our female talent pipeline. We are proud to have a 60% female population in our workforce and 36% of colleagues work non-standard hours."
Rozi Jones, Editor of Financial Reporter, said: "The Barcadia Media Women in Finance Supper Club give women in the industry an opportunity to discuss their own views and experiences in a confidential and supportive format, and it's always great to see how opinions differ within a cross-section of the industry.
"Our third event was a laid back but invaluable evening for attendees to network, have open conversations and share experiences with powerful and passionate women in our industry, and I'm looking forward to meeting both old and new faces at our Q4 event."
Join our mailing list: