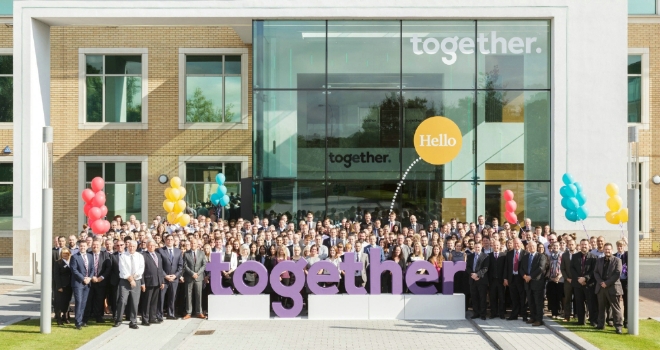 "While detailed Brexit negotiations may increase market volatility and the UK economic outlook remains mixed, this may create further opportunities for specialist lenders."
Together's results for the quarter ended 30 September 2017 show average monthly loan originations of £125.4m, up 15.8% compared with the previous quarter and up 65.4% on an annual basis.
As a result, Together's loan book stands at £2.37bn, up 5.7% quarterly and 27.7% annually,
Underlying profit before tax was £31.0m, up 2.9% on the previous quarter and 12.3% on the same period last year.
Mike McTighe, Group Chairman of Together, said: "Together continued to grow strongly in the quarter to 30 September 2017, significantly increasing lending volumes at conservative LTVs and delivering higher profitability and cash flows.
"During the quarter, we accelerated our strategic investment programme as we invest in the people, systems, distribution and marketing to build the platform to support our future growth ambitions. We also further diversified our funding structure with the issue of our £275m debut public residential mortgage backed security transaction.
"While detailed Brexit negotiations may increase market volatility and the UK economic outlook remains mixed, this may create further opportunities for specialist lenders. With our successful 43 year track record, established business model and the investment we are making in our platform we believe Together is well placed to benefit from these conditions and to deliver on our ambitious growth plans."