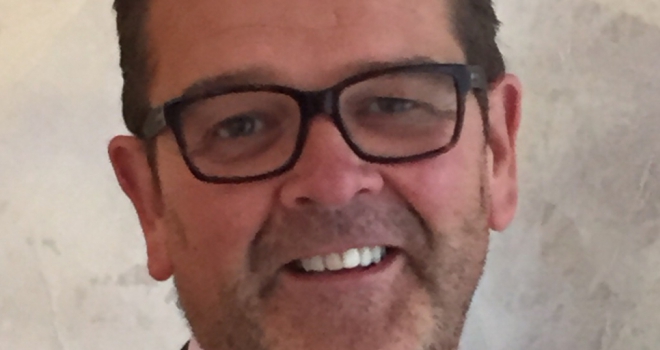 UK Finance, the trade organisation representing around 300 firms in the finance and banking industry operating in the UK, has today announced the appointment of Lloyds Banking Group's head of housing development, Douglas Cochrane as the Chair of its Scotland Mortgage Committee. He succeeds Carol Anderson, Scotland branch and business banking distribution director at TSB Bank.
This appointment coincides with the UK Finance annual Scottish Mortgage lunch taking place in Edinburgh today, where Douglas will give his first public address as Chair alongside speeches from UK Finance CEO, Stephen Jones and the trade body's newly appointed Director of Mortgages, Jackie Bennett.
Cochrane, who is speaking at trade show FSE Glasgow next week, has worked at Lloyds Banking Group for almost four decades, beginning his career in the Halifax retail branch network. A past chair of the Council of Mortgage Lenders (CML) Scotland and member of the National House Building Council (NHBC), Douglas regularly contributes to central and devolved government debates on housing policy and initiatives.
The UK Finance Scotland Mortgage Committee has 18 member firms from the finance and banking sector and plays a key role in Scottish housing industry.
Jackie Bennett, Director of Mortgages, UK Finance said:
"It's an incredibly important time for the Scottish Mortgage industry, with a number of challenging issues to work on, delivering the right outcomes for consumers as well as driving the housing agenda forward. Douglas has a wealth of industry experience which will be integral in assisting the Committee in achieving its key objectives. I am grateful to Carol Anderson, who Douglas succeeds, for her dedication and valuable contribution to the Committee."
Douglas Cochrane, Chair of UK Finance Scotland Mortgage Committee, said:
"We are moving through a period of challenge and opportunity in the mortgage market in Scotland, and working together will be crucial to its continued success. I'm looking forward as chair to maintaining the strong collaborative approach that will help us to shape the future of the industry for the benefit of our members, intermediaries and consumers."