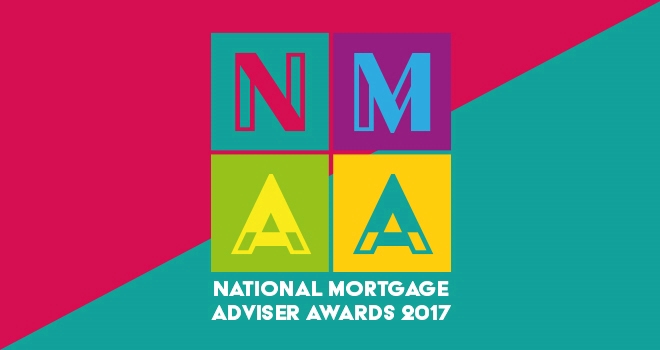 "This is about regional firms – they don't need to be big, they just need to be well-run, efficient and entrepreneurial."
The winners of the inaugural National Mortgage Adviser Awards, in association with Mortgage Advice Bureau, were announced yesterday at FSE London.
The National Mortgage Adviser Awards was open to all advisory firms across the country and seeks to recognise the top practices throughout the UK.
For the Awards, the UK was split into 12 regions with three firms in each of those represented at the awards ceremony, plus there were three specialist categories covering specialist lending, protection and technology.
The Award winners were:
- Best Adviser Scotland - Mortgage Help Scotland Ltd.
- Best Adviser North West - Watts Mortgage & Wealth Management Ltd.
- Best Adviser Yorkshire & Humberside - Mortgage Advice Bureau (Bingley).
- Best Adviser East Midlands - Salcey Mortgages.
- Best Adviser West Midlands - Platinum Property Finance Ltd.
- Best Adviser East - JLM Mortgage Services.
- Best Adviser South West - Threshold (Southampton) Ltd.
- Best Adviser South East - The Mortgage Hut.
- Best Adviser London – Coreco.
- Best Adviser Specialist Lending - Positive Lending.
- Best Use of Technology – AToM.
- Best Adviser Protection - Mortgage Bureau.
The Awards were open to all firms, regardless of size, and firms could also nominate themselves as well as seeking nominations from, lenders, providers, distributors, and others.
Full details of the National Mortgage Adviser Awards are available at: www.nma-awards.co.uk
Peter Brodnicki, CEO of Mortgage Advice Bureau, said: "These first National Mortgage Awards have gone incredibly well – we've had a lot of very good entries, they've been very well attended and it's always nice to see new people and firms being recognised. This is about regional firms – they don't need to be big, they just need to be well-run, efficient and entrepreneurial. We've had a whole cross-section of small, medium and large firms enter – a lot of them new to awards, which is fantastic. This has been a great event and hopefully it will go from strength to strength."
Andrew Montlake, Director at Coreco Group – winners of the Best Adviser London Award, commented: "Everyone at Coreco is thrilled to win this award; it's a real testament to the hard work of all our people who work for the benefit of all our clients. Our aim, as always, is to make sure our customers have the best journey throughout the mortgage process and to receive this recognition for what we do is incredibly satisfying."
Rory Joseph, Director of JLM Mortgage Services – winners of the Best Adviser East Award, added: "We are delighted to have been recognised for our excellent customer service. We are so pleased that our relentless focus on empowering our advisers, and providing them with the best tools to do their job, has paid dividends for both them and our clients."