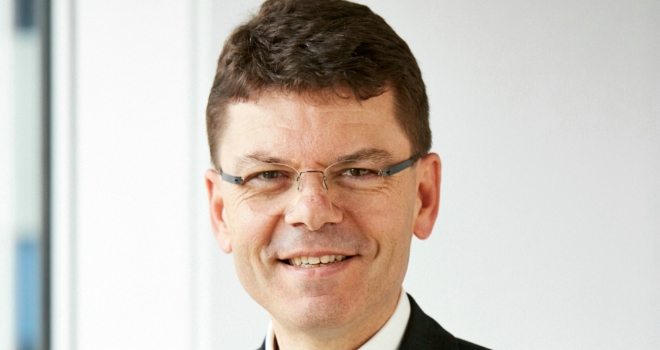 "We have plans to explore the positive social role property wealth can play for older people across Britain, and we'll have something to announce on this in the near future."
We spoke to Chris Knight, MD of Legal & General Retail Retirement, about L&G's plans for the lifetime mortgage market in 2018 and his views on new FCA rules which require firms to inform consumers how much they could gain from switching provider.
FR: Legal & General became the biggest lifetime mortgage provider in H1 2017 – what do you think L&G's proposition brought to the market and what do you have planned for H2 and beyond?
Becoming the largest provider of lifetime mortgages in H1 this year was a momentous achievement and I firmly believe this was down to the leading role Legal & General has taken on since joining the market in 2015.
We've always set out to provide a positive view of lifetime mortgages to the market. For too long these products have been largely viewed as a last resort solution, but we have invested heavily in marketing activities such as TV advertising to really highlight the positive role these products can play for customers.
We've made it much easier for customers to access these products too, taking a largely paper-based business and digitising our systems to improve turnaround times for customers and their advisers from weeks to days.
Legal & General has also been a market leader in reducing lifetime mortgage rates to record low levels and boosting customer value for money. We were the first lender to launch a product below 5% AER, and we continue to support competitive rates as part of our objective to bring lifetime into the mainstream.
Looking ahead, we have plans to explore the positive social role property wealth can play for older people across Britain, and we'll have something to announce on this in the near future.
FR: How can equity release be better integrated into retirement planning and what tips would you give to advisers operating in this space?
Whilst I wouldn't presume to give advice to advisers on their own advice process, a holistic approach is vital when it comes to planning retirement. Changes in the pensions landscape and life expectancy mean there is no one-size-fits-all solution for retirement income. Instead, we need to present an integrated picture for customers that includes the various ways they can build a retirement income, from property wealth to annuities.
To further support advisers in this way and encourage them to include property wealth in the retirement discussion, we recently recruited a team to help intermediaries feel more confident about providing advice on equity release. We hope by doing so more consumers will be able to benefit from the positive impact property wealth can for people who are asset-rich but cash-poor.
FR: The number of annuity providers has now fallen to six following the news that Canada Life has bought Retirement Advantage – is the FCA right to be worried about competition in the sector, and what do you see for the future of annuities?
The FCA has a statutory duty to support healthy competition in this market, and we support that position. All providers, ourselves included, benefit when there is a thriving market and where there is a genuine customer need for our products.
However, it is important to remember that some of the reduction in providers has been the result of companies merging. If anything, this has strengthened the market, providing quality over quantity by creating much stronger competition.
At the same time, there are still a number of big names in the annuities sector and for Legal & General the focus remains on the consumer, not the competition. That means innovation and growing this market to the benefit of customers, rather than to the detriment of competitors.
FR: How do you see the new FCA rules, which require firms to inform consumers how much they could gain from shopping around and switching provider, affecting the market?
We welcome the FCA's PS17/12 rules as they are ultimately focused on generating better outcomes for customers.
As a provider that offers a highly competitive proposition in the standard market, and one that is investing heavily to be equally as competitive on the enhanced side, we fully expect to be net-winners from the efforts to encourage consumers to shop around.
As I expect with other providers, we will work very hard to ensure that customers really understand the quote comparisons they will receive under PS17/12, so that they can make the right decisions for the right reasons. We'll be looking to implement a fully-compliant solution by March 2018, and will then keep our proposition under review to see how we can further champion even better customer outcomes.
However, we also believe that annuity purchase decisions should never only be a matter of price. With Legal & General, there is not just a pedigree of putting our customers first that has been around for 180 years, but also a commitment to UK PLC that sees our customers' money invested to great effect in the things that matter, across the country, from housing to infrastructure and jobs.
FR: If you could see one headline about the retirement market in 2017, what would it be?
"Public trust in pensions back on the increase!" – there is a woeful lack of trust in the whole of the pensions industry and it is up to providers like Legal & General to gain the trust of the public by delivering the best for our customers day after day, year after year. This is precisely what we will be doing.