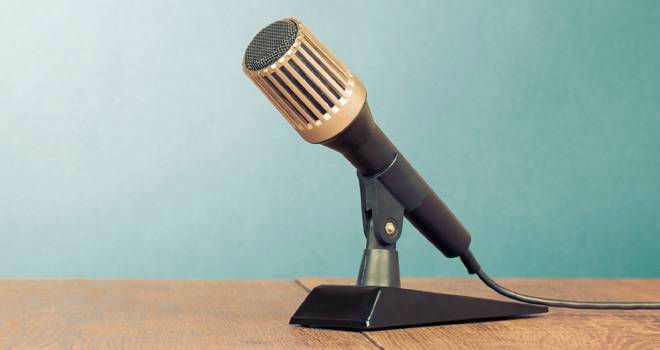 "I believe the support of a face-to-face discussion with a broker will always trump a robo-adviser."
We spoke to Harold Pritchard, distribution director at Legal & General Home Finance, about why the lifetime mortgage market will continue to see huge growth, whether robo-advice will become the norm, and what happened when L&G compared house prices with the price of bananas.
FR: Your current job title is distribution director – what does your day-to-day role involve?
I'm responsible for all lifetime mortgage adviser sales at Legal & General. I lead a team focused predominantly on specialist equity release brokers, both face to face and over the telephone. We also look after wealth IFAs and affinity partners such as Santander and Co-operative.
We take an entrepreneurial approach and empower our small, but effective team to challenge and lead the market. In just two years we have taken the market lead – from £25 million to over £1 billion in 2017. As a result, I'm involved in just about everything, including the executive team, developing the strategy and also broader new business opportunities. I'm also involved in IFA meetings, seminars and road shows, with input into product development, pricing and service. It's exciting to have a key role in such a fast-growing business.
FR: How do you see technology continuing to evolve in the mortgage market and what are some of the positive and negative impacts you see of emerging tech?
We've developed a digital application called 'Apply Online'. This online system is relatively new to the lifetime mortgage market and it enables an end to end digital journey. Advisers love it because it's faster, easier and doesn't normally require posting a signed application which would have been required previously. The lifetime mortgage market has room for further digital development to facilitate its growth ambitions. We particularly need greater efficiency post-offer, where we often see a slowing of progress.
I don't expect robo-advisers to take over the role of intermediaries completely. Technology is being used more and more across industry, and it might become the norm for some parts of financial services. However, customers often need reassurance when it comes to making financial decisions about their biggest asset, and I believe the support of a face-to-face discussion with a broker will always trump a robo-adviser.
FR: How will the lifetime mortgage market continue to evolve and what changes would you like to see?
There is massive potential for further growth in the market – who is to say that this couldn't be a £20 billion market in a few years' time? To achieve this, we are going to need the involvement of more advisers that can offer a holistic 'at retirement' advice service. More and more people are thinking about the role their property can play in retirement, and advisers can play a central role in signposting clients who could benefit from housing wealth in retirement to a lifetime mortgage.
However, we'll also need more product innovation from lenders to fulfil the needs of their clients, such as delivering solutions to issues like long-term care and the financial impact of us all living longer. These are fundamental issues that face our society and which property wealth has the potential to help resolve.
Innovation also needs to support the wide-ranging needs of other customers approaching, at or in retirement, and that should include considering support for customers who want to continue making interest payments in later life.
FR: What are the biggest issues facing advisers in the current economic environment and what should they be aware of when dealing with clients?
Surprisingly for some, we've recently compared house prices with the price of bananas! If bananas had risen at the same rate of inflation as our homes, you'd be paying £8.47 a bunch! The steep rise in house prices since the 1970s has meant homeowners may have more equity in their homes than in their pension or savings. We're working more with wealth IFAs and other non-specialist equity release brokers as this becomes a topic of broader discussion and I expect equity release will be routinely considered as part of holistic retirement planning.
According to our recent Silver Spenders research, almost a quarter of homeowners (24%) had considered tapping into their property wealth at some point or are open to releasing equity. One of the main objectives then continues to be raising awareness of the benefits and presenting a balanced view of the risks of lifetime mortgages.
There are also other future challenges that will need to be addressed. Interest rates, though at their current low levels, may rise in the future and as an industry we will need to adapt to this changing environment. For Legal & General, that means continuing to support advisers and customers with products that don't just offer real value but meet the differing needs of borrowers in retirement.
Dementia is something that many of us will have direct exposure to in our own lives. I'm familiar with the difficulties of caring for older relatives with dementia and I'm a big advocate for getting power of attorney to prevent some of the issues that can arise as the disease progresses. At Legal & General, our experience as a business with older, vulnerable customers continues to grow and we also encourage our employees to get involved in training programmes such as working with the Samaritans.
Advisers in this market will also need to be aware of the challenges facing vulnerable customers and how their needs might change for them over the course of retirement. For both providers and advisers, this must include being informed, empathetic and clear in any client discussions.
FR: If you could see one headline about financial services in 2018, what would it be?
We are striving for the continued expansion and normalisation of lifetime mortgage market. Lifetime mortgages should be routinely included in any financial conversation about retirement. That's not to say its right for everybody but the conversation is relevant to wealth advisers and residential mortgage advisers - it's not only for specialists anymore.
I'll avoid making corny headlines here, but the sentiment is clear. Lifetime mortgages should be part of the solution to funding retirement. Full stop.