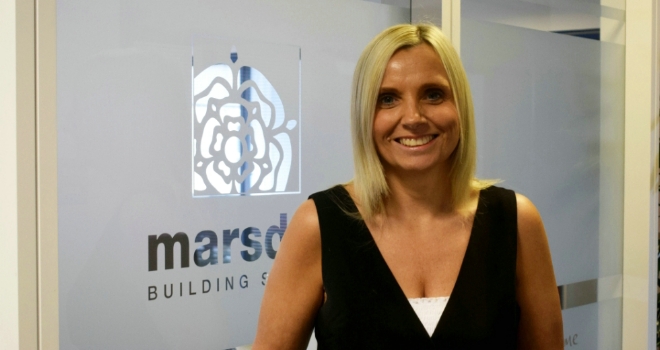 "For intermediaries, it's knowing which lenders are actively supporting this type of borrower and that the products are set up to cater for the needs"
We spoke to Heather Crinion, General Manager (Operations) at Marsden Building Society, about how intermediaries can best serve older borrowers and the impact that Brexit will have on the wider market.
FR: Your current job title is General Manager (Operations) – what does your day-to-day role involve and what are some of the key issues affecting mortgage intermediaries in the current climate?
My role is varied and I look after the operations of the Marsden with a focus on sales and distribution across the intermediary markets. I spend a lot of time liaising with our key intermediary partners, developing our involvement with lending panels and supporting our BDM's in the field. I am also responsible for ensuring that across our intermediary servicing and packaging teams that our service quality remains high.
Key issues? Continued economic and political uncertainty will impact on intermediaries and their client relationships advising in a climate that isn't clear has clients dubious about terms, risk and their approach to borrowing. Our understanding is that brokers need assurance that lenders are going to handle their client's case with as much care as they do and take a common sense approach when it comes to the 'unusual'. We've found this is the case in our support for first time buyers and lending to the over 55's too, where the intermediary is under more pressure to ensure the lender service meets requirements as more commonly, Older Borrowers are relying on the intermediary for efficiency, clarity around the mortgage and limited complications.
FR: The Marsden has recently increased its support of older borrowers – what has this involved, and what more can be done to help this type of borrower?
We were one of the few lenders in the market supporting Older Borrowers in 2015 and we have continued to develop that product range to ensure we are delivering the best service and offering to support borrowers over the age of 55. In the past month, we've introduced 28 new products across 2, 3 and 5 year terms as well as providing a wider range of fixed options too. Our changes reflected the feedback from research both with our intermediary relationships and across the market more generally. Our biggest product change has seen the removal of the age cap for borrowers focusing on the use of Mortgage Term tables to support a wider lending group, whilst ensuring that our lending to this demographic is responsible.
For intermediaries, it's knowing which lenders are actively supporting this type of borrower and that the products are set up to cater for the needs, the lender's approach is specific for the 55+ borrower and the service supports the client. Our focus is to ensure that the service we give intermediaries and their clients, supports a quick process, "common sense" underwriting and a real consideration of the borrowers' circumstances.
FR: How do you think the older borrower market will continue to evolve and what tips would you give to intermediaries advising this type of client?
This is a growing market. By 2020, the older generation will double, 1 in every 5 people will retire with outstanding debts and over 20,000 households will have an interest only exposure of over £50,000. This growth in later life borrowers is growing further which is supported by the BSA's recent publication 'Lengthening the Ladder'.
Our tip is to source lenders that really understand this market, with tailored underwriting and affordability models to support the older borrower. Lifetime mortgages, such as equity release is not the only option for an ageing borrower population – conventional mortgages for older borrowers provided by lenders such as the Marsden are a real alternative for a range of circumstances.
FR: How will Brexit and the Base Rate cut continue to affect financial services in the coming months?
In the near term, we expect further reduction in mortgage rates as lenders set ambitious objectives. Whilst lending conditions remain favourable, we are far from complacent about the future. Should economic uncertainty translate to rising interest rates, house price reduction or a rise in unemployment, then the lending landscape will change.
FR: If you could see one headline about financial services in 2017, what would it be?
"Older Borrowers - a growing demand, a growing choice' We would love to see this market serviced to its best!