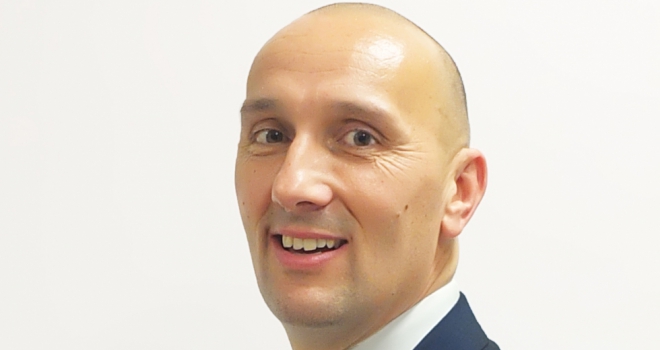 "The propositions offered by many providers now ensure the quote and sales process is simple so not having the time to complete is no longer a valid excuse."
We spoke to Mark Hutchings, head of sales and distribution at Uinsure, about what deters brokers from engaging with general insurance and how some brokers generate six figure GI income.
FR: How has broker take up of GI products changed in the last year?
Brokers are starting to realise that GI simply cannot be ignored. If their initial disclosure document states that they offer insurance services, there is a need to ensure a client is provided with a home or buy to let insurance quote on every new, remortgage and product transfer case. Our own 'Protect or Neglect' campaign has helped and it is great for us to see leading networks introducing very specific advice standards which ensure there are no protection/GI advice gaps.
FR: What do you think is putting brokers off?
Over the years, the reward for brokers on engaging with GI business has not been commensurate with the effort. The systems and propositions have just been too complex and clunky. Pricing has not been great within the intermediary distribution channel and broker confidence has been affected by loaded premiums, which were in place for many of the networks who single tied to providers.
Additionally, whilst broker knowledge on GI products has significantly improved over the years, there is still a fear among a number about advising or recommending a product that they don't feel as comfortable with as their core business. That is why this year we have launched our #QualityMattersMost campaign, which includes a focus on enhancing broker GI knowledge and providing their clients with a quality advice service for home and buy to let insurance.
FR: Tell us tell us a bit more about the campaign.
We are passionate about consumers receiving good advice from brokers. Purchasing an insurance solution which is fully fit for purpose is crucial and often consumers do not find out how poor their policy is until the point of claim, when it is too late. Our #QualityMattersMost campaign will help brokers understand how easy it is to transact insurance sales and key statistics which will help brokers combat the threat posed by aggregators will be shared so they can be used effectively at point of sale.
FR: What has been the most important development in the GI sector in recent years?
Forcing Insurers to be fully transparent at renewal was a huge move. Importantly it ensures a positive customer outcome extends beyond the first year. At Uinsure we do not dual price so this means renewing premiums are available at the same pricing available to new business. We also have very tight controls on the price our renewing premiums increase by. As such we welcome the changes but that will not be the case for the market as whole.
FR: What opportunities does the GI sector offer brokers?
Elite brokers generate six figure GI income and the GI trail income acts as the foundation on which these businesses are built. I regularly observe elite brokers using the goodwill generated by the mortgage sale to cross sell GI and protection cover very easily with 70% penetration achieved, irrespective of the purchase or remortgage finance nature. To give some perspective, the market average for penetration against mortgage completions is circa 20%. The propositions offered by many providers now ensure the quote and sales process is simple so not having the time to complete is no longer a valid excuse. The pricing and quality of the products available are arguably the best ever so there has never been a better time to sell GI.
FR: What's next for Uinsure in 2018?
We will continue to focus on how technology can be used to simplify the GI process for brokers. We are determined to work with like minded partners who can help us deliver a solution to brokers which enables multiple product solutions to be purchased after just one piece of customer information keying. We will also continue to listen to our broker audience and prioritise change which is driven by the feedback received.