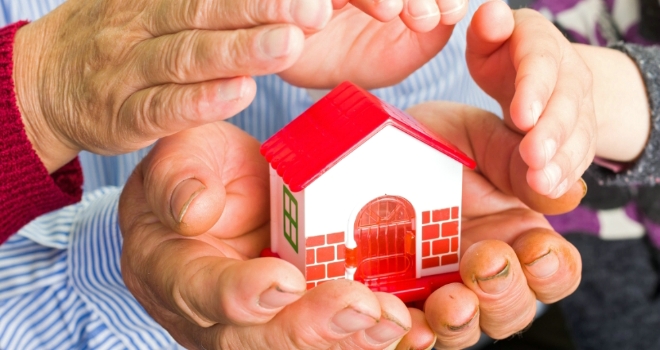 "With increased awareness of the benefits of retirement housing, clarity at the planning stage, and some much needed incentives, retirement housing can be delivered at scale"
Knight Frank says current stock levels of retirement housing and projected demographic changes highlight a "critical undersupply of age-appropriate homes".
There are currently 11.8 million people in the UK over the age of 65, which is forecast to rise by 20% over the next decade.
However present stock - from age-restricted over-55s housing to housing with care - comprises just 725,000 homes, which equates to just 2.6% of the total housing stock in the UK.
Knight Frank research found that 25% of over-55s would consider downsizing or moving into some sort of retirement accommodation. If this assumption is applied to the over-65s, there is potential demand from an additional 582,283 individuals.
On average, 68% of over-65 households have enough equity to buy an averagely priced flat in their locality with 25% equity left over.
Overall, 2.2 million over-65 households live in a property with an average value of up to £250,000, 1.9 million live in a property with a value between £250,000 and £500,000, and 812,000 households live in housing worth more than £500,000.
Tom Scaife, head of retirement housing at Knight Frank commented: "The forecast growth in the UK's older population, coupled with a need for housing that can free up family homes and help alleviate the stress on the NHS and social services, means that the case for retirement housing delivered at scale has never been stronger.
"In its basic form, retirement housing can help reduce loneliness, is a safer environment in a community setting and reduces visits to hospital. The scenario of falling down the stairs at home, commencing a cycle of increased frequency and finally, the need to go into a care home could be negated.
"With increased awareness of the benefits of retirement housing, clarity at the planning stage, and some much needed incentives, retirement housing can be delivered at scale and help to tackle the social care and housing crisis in one go."