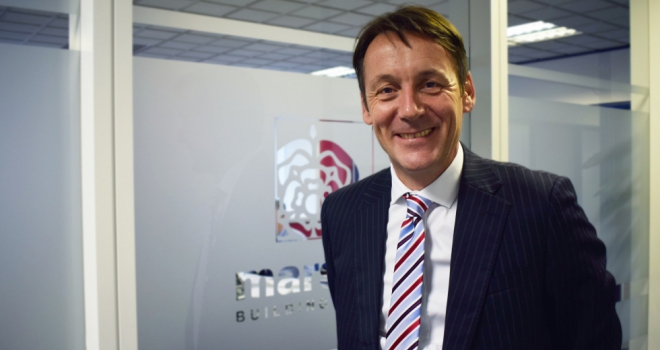 "We've seen high demand for interest only mortgage solutions into retirement with downsizing as a repayment vehicle."
Marsden Building Society has reinforced its commitment to the later life market after seeing over 40% of new business come from older borrowers in 2017.
Marsden saw a loan book growth of 11.2% in 2017, up £38.4m to £380.8m.
Rob Pheasey, Chief Executive at Marsden Building Society, says that with a growing 55+ generation and recent announcements from the FCA supporting later life product positioning, older borrowers are an important part of the lending market which is only growing in momentum.
Rob commented: "Our lending has been driven by our campaign to increase support for borrowers in later life. It's important to us to lead the way with our older borrower product range designed to support those over the age of 55 with a mortgage solution. In 2017 we saw a growth in our loan book and 40% of new business was through our older borrower mortgages.
"We were one of the first lenders to launch into this market in 2015 and have been developing our older borrower products and criteria ever since then to support intermediaries and their clients in this market. We're finding a growing need for customers who were deemed 'mortgage prisoners' carrying an interest only mortgage into their 50s looking for a way in which they can continue with their mortgage."
"We've seen high demand for interest only mortgage solutions into retirement with downsizing as a repayment vehicle. It's important that we use our strengths with individual underwriting to support markets where there is a client need, our plans for 2018 see further product launches and innovation alongside our later life awareness campaign."