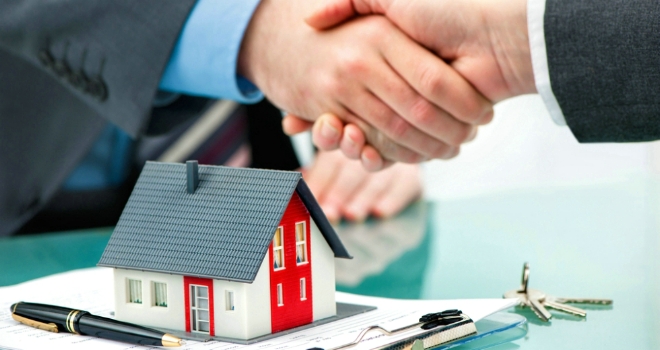 "Activity picked up in August, and recent resilience ensured that borrowing by home movers was at its highest since March 2016"
Mortgage lending to first-time buyers and home movers increased by both value and volume in August, according to the latest UK Finance data.
First-time buyers borrowed £5.7 billion, 16% more than in July and 12% more than in August 2016. They also took out 34,400 mortgages, 14% more than in July and 9% more year-on-year.
Lending to home movers increased 18% by value and 17% by volume on a monthly basis.
However there was a decline in both the number of people remortgaging and the value of lending, despite expectations of an upcoming rate rise.

The value of buy-to-let lending was unchanged but there was a small decrease in the number of buy-to-let borrowers remortgaging.
Remortgaging accounted for more than two-thirds (68%) of buy-to-let lending in August. Buy-to-let remortgaging was 5% lower than in July, but borrowing for house purchase increased by 11%. Overall, however, borrowing for house purchase by buy-to-let landlords remains at a lower level than before the introduction of the higher stamp duty rate in the spring of 2016.
UK Finance's Head of Mortgages Policy, June Deasy, said: "Activity picked up in August, and recent resilience ensured that borrowing by home movers was at its highest since March 2016, when transactions were boosted by an imminent increase in stamp duty. Over the last 12 months, the number of people remortaging has been higher than in any period since late 2009. With mortgage rates close to historic lows and the likelihood of a rise in official rates moving closer, the popularity of remortgaging looks set to continue."
Steven Seal, Director of Sales and Distribution, Bluestone Mortgages, commented: "To see an increase in first-time buyer lending year-on-year is an encouraging sign that the market remained open for business over the summer, despite the political uncertainty that has characterised most of 2017. Schemes such as the Government's Help to Buy loan have also helped 81% of first-time buyers onto the property ladder in Q2, and this number looks set to grow."
Mark Harris, chief executive of mortgage broker SPF Private Clients, said: "As the Bank of England also reported, lending held up in August, which is encouraging given one would normally expect a quieter summer period. Remortgaging has been particularly strong, as lenders keen to lend offer borrowers attractive deals.
"However, since August things have started to change. After a spike in Swap rates around four weeks ago, they have plateaued, with some longer-term Swaps easing. But what that spike did was force funding costs up, with more than 20 lenders increasing all or part of the pricing on their product range in the past 10 days. Anyone considering remortgaging may therefore do well to move sooner rather than later to secure one of the most competitive rates."
John Phillips, group operations director at Just Mortgages and Spicerhaart, added: "The latest figures once again show how the UK's housing market is increasingly being propped up by first-time buyers and homemovers. However, the picture for buy-to-let is once again a less positive one, although this was to be expected. The boost for first-time buyers is clearly a result of the collapse in buy-to-let purchases which was of course fuelled by changes in stamp duty. It is therefore no surprise that a number of lenders are continuing to relax buy-to-let criteria and expanding their loan ranges.
"While the numbers have once again decreased for buy-to-let lending, low rates and the anticipated rise in base rate nearing closer, it is likely that remortgaging will continue on an upward trend. It is likely that more and more buyers will lock into record low rates in order to manage the impact of possible rate rises and to boost their financial security."