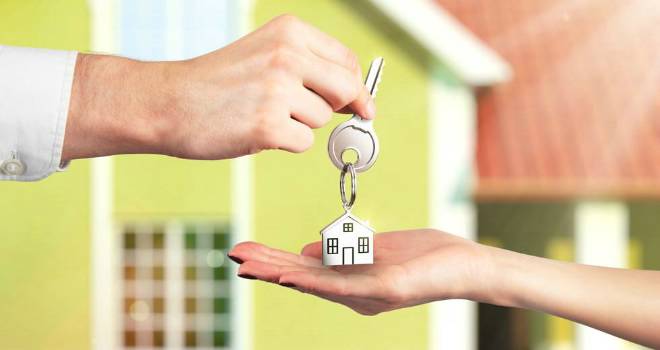 House prices in the UK increased by 0.6% in February, according to the latest house price index from Nationwide.
Prices were 9.4% higher than February of last year, and are around 3% below the 2007 peak.

Commenting on the figures, Robert Gardner, Nationwide's Chief Economist, said:

"House prices recorded their fourteenth successive monthly increase in February, rising by 0.6%. The price of a typical home was 9.4% higher than February 2013. Demand continues to be supported by record low interest rates, improved credit availability and rising consumer confidence thanks to the healthy gains in employment recorded in recent quarters.

"Price growth is being supported by the fact that the supply of housing remains constrained, with housing completions still well below their pre-crisis levels, which was already insufficient to keep up with the pace of household formation. For example, in England around 109,500 new homes were built in 2013, this is 38% below the level recorded in 2007 and around half the projected number of households that are expected to form each year in the years ahead."
Discussing the important of cash buyers, he said:

"There has been speculation that cash buyers have been an important driver behind housing market dynamics since the financial crisis. Though the data only extends back to 2005, they suggest that the share of cash transactions increased significantly from around 20% in 2005/06 to around 35% in the wake of the financial crisis, although the proportion has remained fairly constant since 2008.

"However, the increased share since 2008 appears to be a function of the fact that mortgage transactions declined sharply, rather than the amount of cash transactions increasing over time (see chart below). This reflects the impact of adverse labour market conditions and the tightening of credit conditions after 2008, which limited the number of people able to buy with a mortgage, while fewer such constraints would have applied to cash purchasers.

"Moreover, the low interest rate environment at home and abroad in recent years would have supported the flow of cash into other asset classes, including UK residential property. These trends may therefore reverse, or at least moderate, in the years ahead if mortgage activity continues to pick up on the back of improving credit availability and labour market conditions.

"Interestingly, the data suggests that the share of cash purchases in London is not out of line with the rest of the UK. On the surface, this may seem surprising, given the greater involvement of investors (domestic and overseas) in the London property market. The fact that house prices in the capital are almost double the level prevailing in the rest of the UK (£345,186 versus £174,444 in Q4 on our measure) presumably acts as a limiting factor."