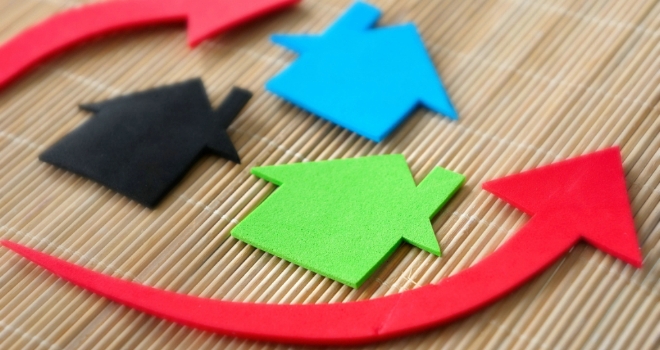 "We're conscious that in some cases there may not be huge amounts of equity at this early stage and have taken this into account when launching this proposition."
Loughborough Building Society has launched a new mortgage range for Help to Buy borrowers, allowing them to remortgage up to 95% LTV with 'minimal fees and cashback'.
The products will allow those with Help To Buy mortgages to borrow the money to pay off their Government loan making them the sole owner of the equity in their home.
The first Help to Buy purchasers will soon start repaying their debt to the Government as the five year interest free loan now starts to bear interest.
Government figures show there were 2,103 completions with the aid of a Help to Buy loan in England taken out in the second quarter of 2013, just after it launched.
There were a further 3,944 in the third quarter of 2013, and 7,976 in the fourth. In total, the loans have helped to fund the purchase of at least 158,883 properties in England over the past five years, with 81% bought by first-time buyers.
Eileen Wheatley, head of marketing & business development at Loughborough BS, said: "As a Mutual, our objective is to help as many people as possible own their own homes and the Help To Buy Scheme has been, and is still, a solution for many people who don't have sufficient deposit to buy otherwise.
"However, we believe most people would prefer to take ownership of all the equity in their home but may not be aware that this might be possible. We're conscious that in some cases there may not be huge amounts of equity at this early stage and have taken this into account when launching this proposition."