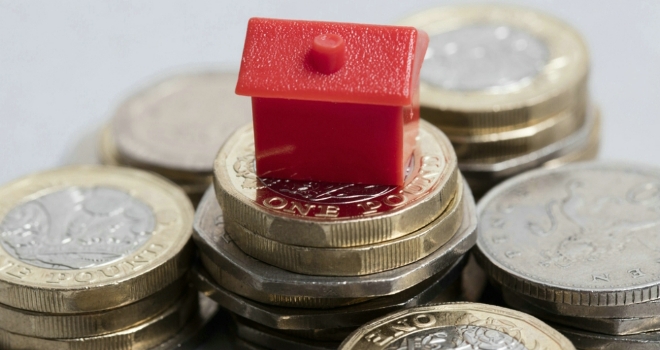 According to the latest report from UK Finance, the number of mortgages in arrears of 2.5% or more of the outstanding balance declined to 88,200 in the second quarter of this year, the lowest level since at least 1994 when this run of data began.
The total was 5% lower than in the first quarter (92,600) and amounted to 0.8% of the more than 11 million mortgages outstanding in the UK.

The second quarter also saw a fall in the number of mortgages across all arrears bands, including those with the highest levels of arrears. In the same period, the number of mortgages with arrears of 10% or more of the outstanding balance totalled 25,200, down 5% from 26,500 in the preceding quarter. This brought a welcome end to a period of five successive quarters in which this figure had edged upwards from 23,400 in the first quarter of 2016.
The number of properties taken into possession also declined in the second quarter from 1,900 to 1,800 (accounting for 0.02% of all mortgages). The total was the same as in the final quarter of last year, and is the lowest figure since quarterly data was first published in 2008.
In line with a trend that has become established in recent data, the rate of buy-to-let arrears was lower than arrears in the owner-occupied sector, although the buy-to-let possession rate was higher. This is because lenders extend a high level of forbearance to owner-occupiers to help them overcome any period of financial difficulty and stay in their homes wherever possible.
Paul Smee, UK Finance head of mortgages, said: "These figures show that the overwhelming majority of borrowers are managing their mortgage payments successfully, and many of those who have experienced some difficulty in the past are able to recover their financial position. The recent improvement in the number of mortgages with high levels of arrears is particularly welcome.

Borrowers are being helped by low interest rates, but mortgage costs are certain to rise at some stage. It is important therefore for customers to plan ahead and consider how their finances would be affected in those circumstances. As ever, lenders will continue to help borrowers resolve any financial difficulty if possible, so customers should not hesitate to contact their lender if they anticipate any payment problems."
Jonathan Harris, director of mortgage broker Anderson Harris, says: "With interest rates at rock-bottom for so long, it should follow that the number of properties repossessed or those finding themselves in mortgage arrears, should continue to fall. That said, there is no room for complacency - the only direction for rates to move is upwards and while this isn't expected to happen imminently it is important that borrowers are prepared.
Interest rates will rise at some point so borrowers need to plan ahead and consider how they would cope with higher mortgage costs. For those who would struggle to pay their mortgage were interest rates to rise, a fixed rate makes sense, and the good news is that there are many excellent deals available which will keep monthly payments low and help with budgeting.
It is vital that borrowers keep their lender in the loop if they are struggling with their mortgage. The data shows that lenders are being flexible and showing forbearance but it is much easier and less stressful to come up with solutions early on than further down the line when the options may be much more limited."
Mark Pilling, Managing Director at Spicerhaart Corporate Sales, says "The good news with this morning's figures is that arrears and possessions are at their lowest level. What the headlines don't show is the regional differences. Although there were no repossessions recorded in 93 local authorities, the further north we go the more repossessions we see.
The percentage as a whole is falling, but it is in the areas where house prices, and therefore mortgage lending, is lowest that there are more repossessions, highlighting again the north/south divide when it comes to wages and affordability. This is a trend that we have seen for a while, and one that has no easy fix while uncertainty remains and real wages continue to fall as inflation rises. It will be interesting to see what happens in the coming months as the Bank of England struggles to keep a lid on inflation during Brexit negotiations."