Only 1 in 3 think Help to Buy scheme will get them on property ladder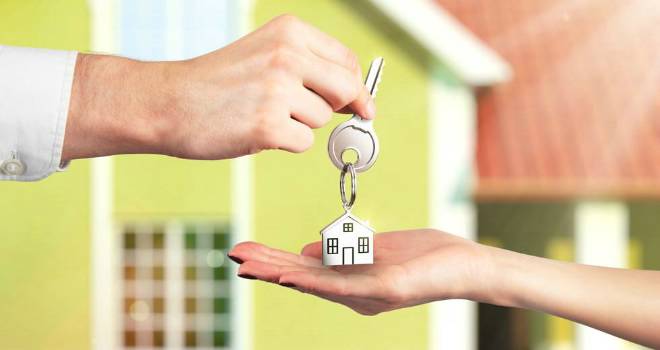 The average age UK house hunters estimate they will be able to buy their own home by is 37 years old, according to research by MoneySupermarket.
The UK's number one comparison site asked those who don't currently own a property when they hope to be able to buy and found over a third (35 per cent) do not think they'll ever be able to buy their own home. However, this has decreased by six per cent since last year, meaning a greater number – an extra 1.5million - are now hopeful that they will be able to get onto the property ladder.
One initiative aimed at helping first time buyers is the government's Help to Buy scheme, announced in last month's Budget, which will incentivise lenders to make more mortgages available to borrowers with smaller deposits. Yet when surveyed by MoneySupermarket, only 29 per cent of non-homeowners believe the scheme will actually help them to get onto the property ladder sooner. A third (34 per cent) will still struggle to get a mortgage and over one in ten (12 per cent) would find a five per cent deposit difficult to save for. A quarter (24%) just aren't sure if the scheme will help.
While the average age of a first time buyer is now 37, this increases to 38 for those looking to buy in London, while those in Yorkshire and Humberside will manage to get a foot on the housing ladder by 34 years of age. North of the border, Scots will be 42 on average before they buy their first property, underlining the fact that only a third of those in Scotland (30 per cent) intend to buy their own home compared to 61 per cent of Londoners and 45 per cent nationally.
MoneySupermarket analysis revealed the number of overall mortgage products available to first time buyers is currently 1,565 - up 17 per cent on this time last year, while the average rate on first time buyer mortgages has dropped 0.59 per cent year-on-year. However, the not so good news is that the average loan to value for products available to first time buyers is now 76 per cent, down from 78 per cent in April 2012. This means someone taking out a mortgage on a £150,000 property for example would need a deposit of £36,000, an extra £3,000 compared to last year- still far beyond the means of most would-be homeowners. For those seeking a 90 per cent LTV mortgages, the number of mortgages available had fallen by 13 per cent, although the average rate for these products has fallen by 0.52 per cent since April 2012.
Clare Francis, mortgage spokesperson at MoneySupermarket.com said:
"Home ownership is something millions of people aspire to so it's encouraging to see an increase in the number of people who hope to one day own their own home, even if though may feel a long way off for many.
"The Bank of England's Funding for Lending scheme has provided a real boost for the mortgage market in terms of the number of products available. However, the main beneficiaries are those with large deposits so it is understandable that so many aspiring homeowners still think it's going to be difficult to get onto the property ladder. And even though the government's new Help to Buy initiative is aimed at giving help to these people it is evident that many are sceptical that it will make a significant difference."
Join our mailing list: