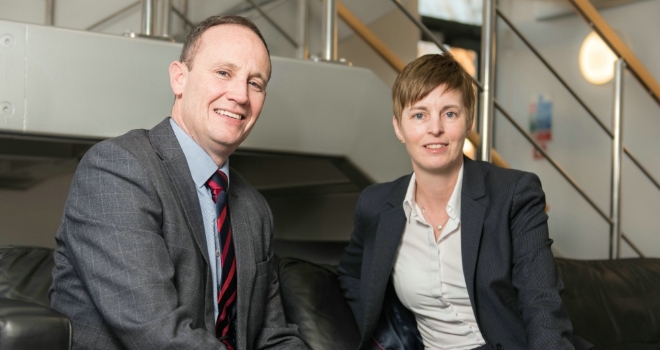 "We completely understand the finance problems our customers face and will work in partnership with Mortgage Advice Bureau to ensure we are placing more complex cases easily."
Secure Trust Bank has entered the mortgage market with the launch of Secure Trust Bank Mortgages.
Secure Trust says the new mortgages arm will be "100 per cent committed to intermediaries" and has initially agreed an exclusive distribution partnership with Mortgage Advice Bureau. This means that all MAB members now have full access to Secure Trust Bank's specialist mortgage services and all brokers will deal directly with the Bank's team of underwriters. It plans to roll out to other intermediaries after the initial launch period.

Secure Trust Bank will provide loans of up to £2m per household and will offer two, three and five year fixed rate mortgages with a maximum LTV of 80%. The bank will lend to customers who are often overlooked by the high street lenders including contract workers, the self-employed and those with complex incomes or those who have experienced a credit blip.
Secure Trust Bank Mortgages will be headed by managing director Esther Morley, who joined the Solihull-headquartered bank 12 months ago. Morley has more than 20 years' experience in the mortgage and banking sector having worked most recently for Kensington Group and previously for Start Mortgages, Investec and HSBC.

Secure Trust Bank made its move onto the London Stock Exchange's Main Market in October 2016, valuing the company at £427.5m.
Esther Morley, managing director at Secure Trust Bank Mortgages, said: "There are millions of people looking to get themselves on the property ladder, move home or find a better deal with a new mortgage provider. Our offering will serve customers who don't fit the criteria of traditional lenders. We completely understand the finance problems our customers face and will work in partnership with Mortgage Advice Bureau to ensure we are placing more complex cases easily.

"We will stand out from others in the market by providing an exemplary service with smart operating systems that will be fine-tuned to respond faster and make everybody's life much easier. The team will be committed to offering bespoke services with a personal touch, and this will move us one step closer to becoming Britain's best bank."

Morley has been joined by head of sales and marketing Tony Hall who will be responsible for building the broker network for the new business. Hall has an impressive record in the industry spanning over 25 years including his most recent role at West Bromwich Building Society as head of distribution.

Paul Lynam, Group Chief Executive at Secure Trust Bank, added: "As one of the most strongly capitalised banks in the UK, Secure Trust Bank is very well positioned to progress our entry into the mortgages market as part of our long term diversification strategy. Enabled by a state-of-the-art operating platform and good old fashioned personal service delivered by skilled humans, not machines, we will strive to support creditworthy customers as they seek to buy new homes or remortgage."

Brian Murphy, Head of Lending at Mortgage Advice Bureau, said: "We are delighted to be partnering with Secure Trust Bank at the outset of their launch in the UK mortgage market. Secure Trust Bank's primary offering will be targeted at the demographic other high street lenders would term as 'niche' and generally choose to shy away from, however this is a highly valuable area of the market which requires pragmatic solutions. Therefore, the entry of Secure Trust Bank into this sector, along with others, provides much needed competition and choice for consumers, and we're very much looking forward to working with them."