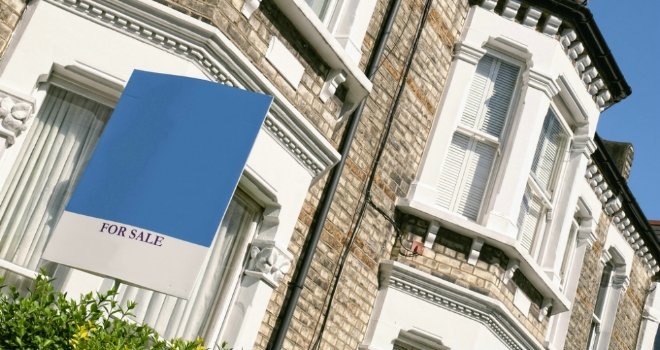 "Going even further, abolishing stamp duty for first-time buyers altogether would help all those looking to get on the ladder"
In another ten years, four million homes across England could move out of the stamp duty relief threshold due to rising house prices, according to research from L&C Mortgages.
Looking at the potential rise in house prices over the next decade, L&C found that out of 100,000 recent property sales in line to benefit from stamp duty relief, 30,000 will drop out of the bracket to be eligible for a stamp duty tax break in the next decade.
In the 2017 Autumn Budget, the government announced that first-time buyers will pay zero stamp duty on the first £300,000 of any home that costs up to £500,000.
L&C's research found that Southampton (88%), Norwich (87%), Bristol (87%) and Plymouth (80%) have the largest proportions of property sales under £500,000, and are therefore the best places to buy to avoid stamp duty.
Unsurprisingly, London has the least number of stamp duty-exempt properties and in ten years, over half (51%) of the 52,002 properties that currently qualify for a stamp duty cut for a first-time buyer will not benefit. The total proportion of properties that would benefit from the stamp duty cut will drop from 57% to 28%.
Another example is in Brighton where almost a third (30%) of properties that could currently be eligible to pay less stamp duty are forecast not to do so in ten years. However, Nottingham should have the most houses within the price bracket for tax exemption over the next ten years. The proportion of properties here that could receive a discount from this tax change would rise from 51% to 73%.
The L&C survey found that 21% have changed the area in which they want to buy in order to pay less or no stamp duty, which rises to 37% of Londoners.
The adviser is now calling on Government to consider the abolition of stamp duty for all first-time buyers.
L&C's David Hollingworth said: "It's alarming that in cities in the South, so few properties will see any type of benefit from the stamp duty changes in 10 years' time. As a priority the Government needs to ensure that there is a plan in place to review SDLT relief bands, to guarantee sustained support for would-be home owners now and in the future. Going even further, abolishing stamp duty for first-time buyers altogether would help all those looking to get on the ladder, with one less expense to worry about. Our research shows that many of the first-time buyers, especially those based in southern England, who are set to pay less or nothing will need to act fast before many of the properties currently eligible fall out of the price bracket that qualifies for the cut.
"There's still some work to be done by the Government, and the wider market, to educate first time buyers and address the lack of understanding of the benefit of the stamp duty relief. Those looking to get on the ladder have been offered a small light at the end of what is considered to be quite a dark tunnel, but if the Government doesn't work harder to illuminate what is on offer then many won't even be aware that this help is available."