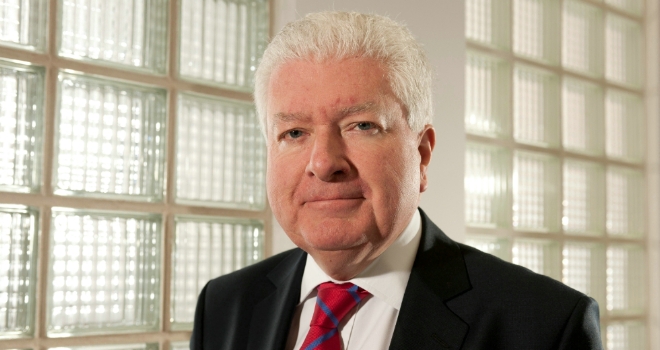 "David has all the right attributes required to lead the Council on the next stage of its journey and I congratulate him warmly on his appointment."
The Equity Release Council has announced that Nigel Waterson is stepping down as Chair after nearly six years at the helm.
He will be succeeded by lawyer and former Conservative MP, David Burrowes,
Burrowes has previously championed consumer protection on issues including legal and medical services, and led campaigns for improved social and end-of-life care.
He also worked on behalf of his constituents on issues relating to pensions and financial services products, working closely with Ministers, regulators, banks and the Treasury Select Committee Chair to protect consumer interests via active membership of a number of All Party Parliamentary Groups.
He will formally take over from Waterson in December with the months preceding used to ensure an orderly transition.
David Burrowes said: "As a society we face significant challenges in addressing the impact of an ageing population, rising social care needs and inadequate pension funds. While there is no one-size-fits-all solution, I firmly believe that equity release can play a major role in helping older people meet those challenges and improve their financial outlook in later life.
"I am excited by the opportunity to work on behalf of the sector and will put the best interests of the consumer at the core of our future work. I hope to use my experience gained in Parliament to further this cause and to build the profile of equity release with a diverse range of stakeholders across industry, government and regulators.
"I also commend Nigel Waterson for his service to The Council over the past six years. The equity release market has been strengthened during this period, buoyed by a growing membership and increased competition. I look forward to working with the board and engaging with those within industry as we build on the significant progress to date."
Nigel Waterson commented: "It has been a huge privilege to serve as the first Chairman of The Council and oversee its evolution since 2012.
"The momentum generated within the sector is testament to members' continued commitment to innovation and the Council's standards that have established a safe and reliable market for consumers. It is also clear that equity release is set to play an increasingly important role in financial planning for retirement as a growing number of older homeowners consider enhancing their retirement by unlocking housing wealth.
"With an excellent reputation to date as a dedicated campaigner, lawmaker and influencer, David has all the right attributes required to lead the Council on the next stage of its journey and I congratulate him warmly on his appointment."
Alice Watson, Head of Marketing at Retirement Advantage Equity Release, added: "Nigel Waterson has overseen a period of substantial growth in the equity release industry. He leaves with our thanks and the thanks of the whole sector, I am sure, for all his efforts to bring equity release into the mainstream.

"At the same time, we welcome David Burrowes into the position. He arrives with the industry in a strong position. But there is more to be done. Growth is at record levels but for this to continue, we cannot let the equity release industry rest on its laurels. We need to address the qualification system so that more advisers can offer equity release to clients. The FCA opted against a standalone equity release qualification but there are other options which the Equity Release Council and others must explore.

"At the same time, it is critical that product and service innovation within the equity release sector does not fall away. A key factor in the success the industry has seen in recent years has been the level of innovation and diversification of products – driven by consumer needs and adviser feedback. Providers have a role to play in developing new services and product features, but the Council can also help by promoting innovative ideas and sharing best practice."