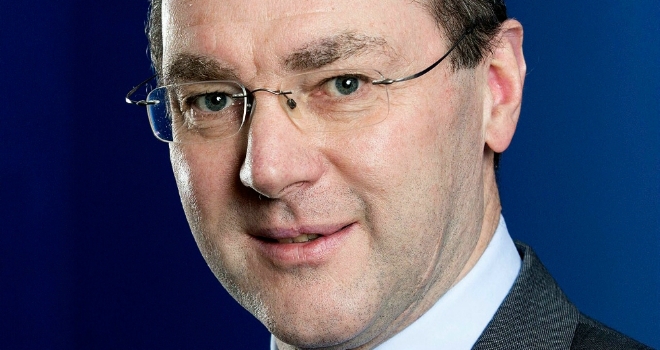 "This doesn't need to be a 'remortgage or nothing' situation; indeed, when it comes to second-charges, rates have also tumbled in recent months, as have the fees that accompany them"
Coming into the year, you could sense the hope that the resurgence in remortgage activity seen in the second half of 2016, would continue into 2017. We don't have any remortgage statistics for January yet, however I'm suspecting that it has continued in a strong vein – certainly when you look at the product price cutting that took place throughout the first 31 days of the year, it's clearly apparent that lenders are wanting to take market share and that pricing has been the choice of many to do this.
The latest remortgage figures we do have are from the CML for November and they revealed a relatively strong performance, especially when compared to the previous year. Remortgage loans of £5.8bn were made across 34,700 cases which was an increase of 13% (volume) and 14% (value) on that of November 2015. It would, of course, be interesting to see the level of product transfer business which is not currently reported and which, judging by media reports, would be rather sizeable, but we are not able to have a view of that data as yet.
On top of the actual lending data, I was intrigued to see some recent research from My Home Move on remortgaging which suggests that borrowers remortgaged for, on average, £15k more last year than they did in 2014. The other particularly interesting statistic was around the number of borrowers who were remortgaging in order to capital raise - it said 57% were adding to their mortgage at the remortgage point, which is a considerable amount and perhaps gives an insight into why the UK economy has not stalled as badly post-EU referendum, as many were anticipating.
Putting this to one side, clearly when you have almost 60% of all remortgage borrowers looking to dip into their equity for a whole manner of reasons, then it should draw into sharp focus, the range of product options that are available to them, not just the traditional remortgage option. Couple this with the latest suggestion from the National Institute of Economic and Social Research, which has argued that the Bank of England's MPC will not raise BBR until 2019, and advisers might be coming across borrowers looking to capital raise, but who have a first-charge mortgage on say a lifetime tracker,that it looks increasingly beneficial to hold onto.
Of course, since the introduction of the MCD, MCOB requires advisers to raise awareness of all other potential product options when advising capital raising clients, and one might suggest that for those borrowers with a great first-charge deal, a second-charge might well be an attractive option worth pursuing. Certainly, the strength of that 57% capital-raising data should underpin, at the very least, a far greater consideration of second-charges than we have perhaps seen, even since MCD.
The My Home Move data goes further and breaks the UK down into its constituent parts – for example, those in the East Midlands are now borrowing almost twice as much as they did in 2014; this growth in remortgage value was also the case in the South East, the Home Counties, North West, South East and Wales. It would seem that if you're an adviser in any of these regions, then your clients are much more likely to be looking for additional capital the next time they come to you. But this doesn't need to be a 'remortgage or nothing' situation; indeed, when it comes to second-charges, rates have also tumbled in recent months, (best rate 3.83%) as have the fees that accompany them, (we only charge £295), making them a credible mainstream alternative. Advisers are increasingly realising that taking an existing borrower off a very sound rate via a remortgage is not necessarily the best option, when considered against other methods to secure the capital, such as seconds.
Overall, the remortgage resurgence and the 57% seeking to capital raise, opens the door for a fuller appraisal of all product options, particularly seconds, for those who should not be parting with their existing first-charge deal. From both a compliance and client benefit approach, it makes sense to conduct a full comparison, to avail yourself of what is going on in the seconds market – or to utilise a master broker like ourselves – and to make sure both you and the client have clarity on what all the options are. The likelihood is that remortgaging will continue to drive the UK mortgage market forward, but it is not the only option, and advisers have a duty to present the others to their clients.