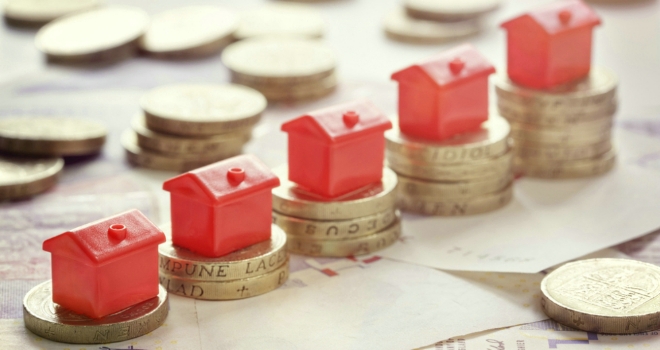 " The recovery of market expansion seen in 2017 will continue in 2018. "
Second charge lending has topped the £1bn mark for the first time since the financial crisis, increasing 9% year-on-year to total £1.02bn in 2017, according to Enterprise Finance research.
The sector saw seven consecutive months of increased annualised lending over the year as well as a "solid fourth quarter that topped a resurgent year for second charge mortgage lending". Enterprise Finance now predicts that the market expansion seen over 2017 will continue in 2018.
The data shows that second charge mortgage new business has particularly increased in volume of transactions. Annualised numbers of cases advanced 14.4% from just over 19,000 in March 2017 to almost 22,000 by December.
With a flat economy and housing market, the greater positivity in second charge mortgages is predicted to have been driven by home improvements, debt consolidation and buy-to-let second charges.
Enterprise Finance says falling fees and charges have also increased the attractiveness of the second charge mortgage proposition when compared with first charge options, for clients and brokers alike.
The firm concluded that 2017 "showed a return to form after 2016's disappointing reaction to MCD and Brexit".
Harry Landy, managing director of Enterprise Finance, commented: "Despite a quieter fourth quarter in comparison to the middle part of the year, the second charge mortgage market has had a very positive 2017. Proliferation of products, attractive interest rates and fees that, for Enterprise at least, have reduced by an average of 40% have increased the potential of the sector.
"Moreover, several fundamental drivers – increasing levels of home improvement investment, greater needs to manage growing unsecured debt and the potential of the buy-to-let market – give us good grounds to believe that the recovery of market expansion seen in 2017 will continue in 2018.
"Clearly, the most important factor in enabling that growth remains education of the key decision-maker in any deal: the broker. As growing broker understanding is bearing fruit, it's important not to become complacent. We have to remember that education is a long and repetitive process, so there is a lot more work to be done to ensure that all brokers really know what second charges are, when they are appropriate and should be considered, and how to place them efficiently for clients."