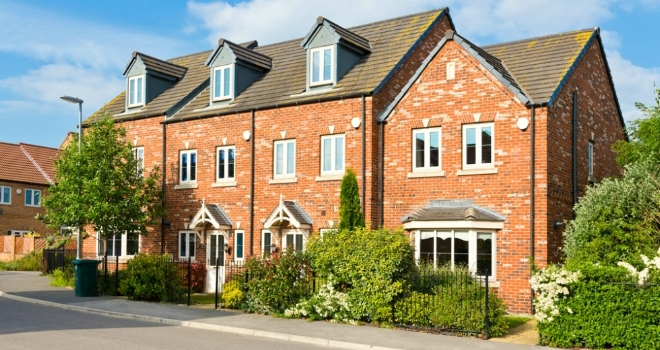 "We're really looking forward to helping borrowers with some of the smallest deposits purchase a new build house, who up until now we've only been able to support through Help to Buy."
From today, the lender will offer brokers an exclusive range of mortgages through the insurance-backed scheme, which has been developed by the Home Builders Federation (HBF), lenders and builders and is being managed by reinsurance broker Gallagher Re.
Accord's Deposit Unlock product range is available to borrowers purchasing a new build house through the scheme – not just first-time buyers - with a maximum borrowing limit of £600,000. The lender's standard lending policy and affordability criteria must also be met, and loan-to-income is capped at 4.49.
Fixed rates in the range start from 3.99% for two-years, which comes with a £495 fee. The lender is also offering a two-year discounted standard variable rate mortgage at 3.10% with the same fee. All products in Accord's Deposit Unlock range come with £250 cashback and free standard valuation.
Nicola Alvarez, senior manager for new propositions at Accord Mortgages, said: "We're always looking for ways we can support brokers to help more people on to and up the property ladder, and being part of the Deposit Unlock scheme only complements our offering as a new build lender.
"We're really looking forward to helping borrowers with some of the smallest deposits purchase a new build house, who up until now we've only been able to support through Help to Buy. With this scheme coming to a close, and limited choice for brokers and their clients currently in this market, we're really pleased being part of the scheme will provide more options.
"Brokers do not need to do anything different; we've designed the application process to be as easy and simple as possible, which when combined with our common-sense approach to lending, underlines our ongoing support and commitment to the new build market."
Stewart Baseley, executive chairman of HBF, commented: "The addition of Accord to the Deposit Unlock stable is another major step forward for the scheme that will open it up to even more potential customers. Deposit Unlock provides a real option for buyers, many of who would otherwise struggle to save the deposit required to secure a new home. In turn, the certainty of demand the scheme will provide allows builders to invest confidently in new sites, deliver the homes the country needs and create jobs and investment in economies across the country. With the Help to Buy scheme about to close, we developed Deposit Unlock to provide an alternative option for buyers. Accord's entry will help the scheme grow and help more buyers realise their ambition of purchasing a new build home."
Adrian MacDiarmid, Head of Mortgage Lender Relations at Barratt Homes, said: "Helping customers who want to buy a new home but have a limited deposit has always been a vital part of a vibrant housing market, so with Help to Buy coming to a close, we need more lender support at high loan to values in order to meet the expected increase in demand.
"Since Accord launched their new build proposition, they have consistently looked to improve process, products and criteria to better support intermediaries, so it's really positive that they have chosen to support Deposit Unlock. Their common-sense approach to underwriting will be a valuable addition to the scheme."
Steven Rance, managing partner of mortgage indemnity reinsurance at Gallagher Re, added: "We are absolutely delighted to welcome Accord Mortgages to the Deposit Unlock scheme, bringing more choice in quality, competitive, high LTV mortgages for new build properties at a time when they are needed most.
"With the imminent closure of government assistance schemes, the cost of living crisis impacting so many families' finances and the ability to save a sizeable deposit such a big barrier to realising the dream of home ownership, it is great to have another major lender taking steps now to ensure the continued support of those with smaller deposits.
"Deposit Unlock is a fantastic example of cross-industry collaboration, with house builders, lenders and the insurance industry coming together to create a long-term sustainable solution that unlocks the availability of mortgages in this area at zero cost to the taxpayer. Accord's product range launch also comes at an important time for the scheme as it expands outside of the original house builders to the entire market."