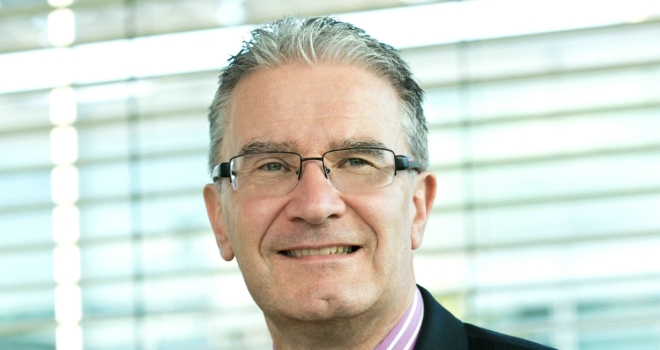 "While we would not say the high LTV product space is back to 'full health', we appear to be getting there with each and every month"
We are very close to the next Autumn Statement and are already hearing of potential housing market-related policies and measures that are likely to be introduced.
First out of the traps, so to speak, was the announcement that the Chancellor, Jeremy Hunt, was minded to extend the Government's own Mortgage Guarantee Scheme, which is designed to support lenders in their high LTV mortgage offerings.
As I've said many times before, there was certainly a need for this back in 2021, when the high LTV mortgage landscape was pretty much barren, and the introduction of the Guarantee certainly acted as a catalyst for much-needed activity.
Now, however, we are some way removed from that point in time and, the vast majority of lenders who are active in high LTV lending – and using mortgage insurance – are utilising private schemes such as the ones we offer, rather than the more costly and less flexible Government option.
In that sense, I don't believe an extension of the Government scheme is justified or warranted, and what might be more beneficial is for the Government to provide more support and backing to the private alternatives, which would ensure taxpayers' money isn't required, and would shift the onus back onto the industry supporting itself.
This feels a little like a reaction to the Labour Party's announcement that it would introduce its own scheme, although again one wonders how it would differ from what is already in place, and let's be honest here, isn't really needed given the private insurance options that lenders have access to.
While we would not say the high LTV product space is back to 'full health', we appear to be getting there with each and every month, which again perhaps negates the need for the Government Scheme to be extended after the end of this year.
Each month I look at the high LTV product numbers available to first-time buyers purchasing an average-priced home with a 5% deposit. That average-priced home is just shy of £260k this month, according to the latest Nationwide House Price Index, which would mean a 5% deposit of close to £13k.
That being the case, we have had a little movement in products over the course of the last month. While we still have 184 5% deposit products currently available, there has been a slight shift, with those numbers comprised of 163 fixes (down from 165) and 21 trackers/discounts/variables (up from 19).
One wonders if, as we move towards the end of the year and lenders begin focusing on 2024 pipelines, whether more institutions will view the high LTV sector as one worth pursuing and competing in, because of the strong demand from first-time buyers.
Certainly, in terms of product pricing, the high LTV space is reflective of the wider mortgage market showing some inching down of rates over the course of the last month.
It means that we now have a 5.22% five-year fix from Skipton Building Society available, when the best rate latest month was 5.59% from the Scottish Building Society, which was only available north of the border.
Two-year fixed-rate deals start at 5.89%, again from the Skipton and Yorkshire Building Societies, when last month the top rate was 6.19%, and we also have more competitive three- and 10-year options. Vernon's lifetime discount continues to lead the way for non-fixes, at 5.4%, while the Newbury is also offering a three-year discount at 5.44%.
Overall – and this is unlikely to surprise advisers who will have seen large numbers of rate cuts over the last month – the pricing trend is downwards, and again if other lenders feel there is a stronger amount of volume to be obtained from higher LTV lending, I would anticipate that rates will continue to inch downwards.
A strong factor in this will be the Bank of England's decision to hold Bank Base Rate (BBR) this month, which gives the markets a greater degree of certainty, even if the anticipation is that rates are likely to stay around this level for much of 2024. As we know, it tends to be swap rates which influence mortgage pricing more, and since the MPC announcement we have seen further falls in swaps, that again should feed into funding and therefore perhaps further rate cuts.
Overall, this feels like as good a time as any for advisers to be active in the first-time buyer marketplace, and for lenders to be actively targeting this borrower cohort. We know that first-timers made up the biggest number of purchase transactions in 2022, and I suspect the same will be the case in 2023 and beyond.
High LTV mortgage products allow them to get onto the ladder, and if lenders utilise the private mortgage insurance options available, they can mitigate against the perception of a higher risk, whilst also offering competitive deals. The high LTV sector feels like its in the best position we have seen for some time, and let's look forward to that continuing for the rest of the year and beyond.