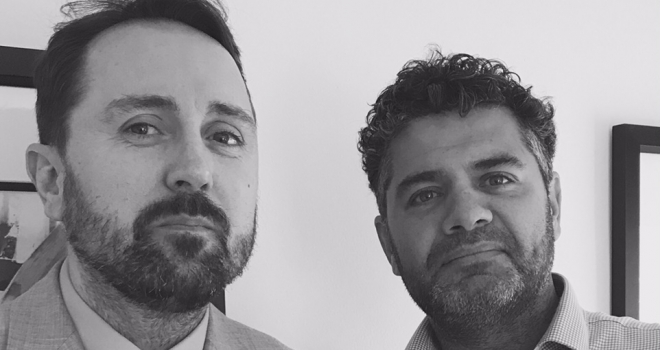 "There was the publicised case of a digital adviser remortgaging a previous buy-to-let customer at the adviser's cost as they failed to disclose the property was let to DSS tenants."
According to recent research, Brexit has overtaken 'robo advice' as, what is perceived as, the biggest challenge facing mortgage advisers over the next three years. That being said, the growth in fintech and specifically for the mortgage market, the development of 'robo advice' propositions and offerings still raises a number of issues and it will undoubtedly shape the provision of advice in the future.
We've consistently talked about the importance of advisers having a 'robo advice' element to their services, and indeed launched our Virtual Adviser service at the start of this year allowing customers to start their mortgage journey online, but jump off to a human adviser at any point during that process.
We feel this type of 'hybrid model' is the most appropriate in the mortgage advice channel – quite simply, while some customers will be willing (and able) to go through the entire process via a 'robo adviser', others will always want to deal with a human. The important point is to give them the opportunity to do both, or to start with one and move seamlessly to another, rather perhaps than putting all advice eggs in one basket and missing out on those clients who do want to engage with you via a different route.
'Robo advice' is also an evolving concept and service, and we're conscious there may be some additional risks we're only just seeing as those propositions are put in practice and have to deal with real-life cases. Just recently, there was the publicised case of a digital adviser remortgaging a previous buy-to-let customer at the adviser's cost as they failed to disclose the property was let to DSS tenants.
It turns out the lender was not given the full details of the tenant at remortgage, which would have meant the lender declined the application. It was only at the point when the client wanted to release further equity, some nine months after the remortgage had been in place, that the lender found out the tenant was via the DSS.
From the outside, this 'miscommunication' between digital adviser and lender seems like a procedural flaw which could be around data collection, or it might be the lower level of knowledge required by an adviser servicing online mortgages which have already been through the factfind process, or it might be around the level of detail which an entirely online process can cope with, which in this case (and we suspect in many others) might be insufficient.
Many of those who have criticised 'robo advice' point to its inability to cope with what can be incredibly complicated cases, and they are clearly right to highlight this. However, one questions whether in the case above, this was a complicated aspect of the mortgage and whether a 'hybrid model' wouldn't have been far better at determining the requirements of the lender, and that it didn't allow DSS tenants on such mortgages.
In the overwhelming rush to deliver 'end-to-end' mortgage advice processes – which can seem like the only goal of those fintech propositions coming to market – there needs to be an understanding that human intervention, or at least the option to have it, is not only desirable but can deliver the right outcome for all concerned. Would such a case have played out in this way if there was that jump-off point, and if a professional adviser had cast their eyes over the case, the tenant's circumstances, and married it up with the lender's criteria? Probably not.
'Robo advice' will play a greater role in our market but such systems need to be adaptable and also married up with human advisers in order to deliver a positive outcome every single time. The venture capitalists who appear to be in a rush to fund 'robo advice'-only propositions would perhaps be better off putting their funding into 'hybrids' which quite frankly, offer the best of both worlds, and are likely to find favour with more clients as a result.
Rory Joseph is Director and Sebastian Murphy is Head of Mortgage Finance at JLM Mortgage Services, the mortgage and protection network