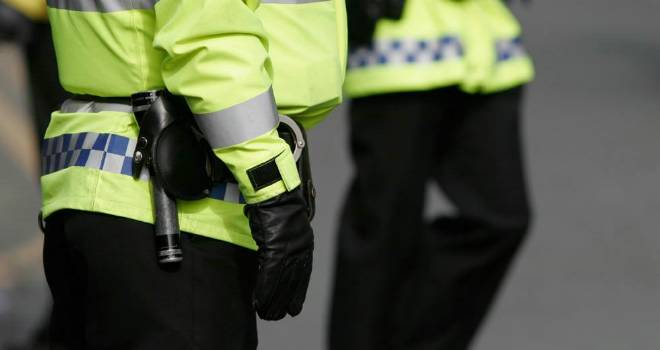 "The Banking Protocol is a great example of this collaboration in action protecting people from becoming victims."
A new fraud prevention scheme aimed at identifying and protecting potential fraud victims when they visit a bank or building society branch has stopped more than £9 million being passed to criminals in its first year of operation, figures from UK Finance show.
The Banking Protocol, developed as a partnership between the finance industry, police and Trading Standards, enables bank staff to contact police if they suspect a customer is in the process of being scammed, with an immediate priority response to the branch. So far, the scheme has led to 101 arrests being made nationally.
The Banking Protocol was first launched last October with a pilot in London, before a national rollout began in May. The scheme is now in place in 43 police forces across the country, with all remaining forces across the UK committed to introducing it.
In the 12 months since the pilot launch until the end of October 2017, the Banking Protocol has prevented £9.1 million of fraud, with individual customers protected from losing sums ranging from £99 up to £212,000. Police have responded to a total of 1,262 Banking Protocol calls.
Katy Worobec, Managing Director of Economic Crime at UK Finance, said: "Fraud can have a devastating effect on some of the most susceptible people in society and it's by working together with law enforcement, and others, that we can make a real difference when it matters most. The Banking Protocol is a great example of this collaboration in action protecting people from becoming victims. The finance industry is determined to crack down on fraud and is taking action on all fronts – the Protocol is an important weapon in our armoury."

Lord Toby Harris, Chair, National Trading Standards, commented: "The National Trading Standards Scams Team has been integral to the implementation of the Banking Protocol and I am pleased to see that it is already having a real impact. This example of partnership working is key to tackling criminal activity in a world where criminals are constantly innovating and finding new ways to convince consumers of their legitimacy."

Commander David Clark, City of London Police, added: "The Banking Protocol illustrates another step forward in protecting citizens across the UK, where partnerships between Policing and private sector are key to design out opportunities for unscrupulous fraudsters. I applaud the initial success of the scheme and support it going forwards."