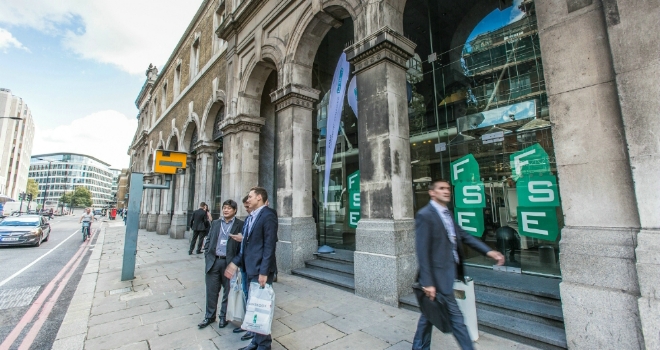 "It is a real shame, given the debate generated by the Interim Report, that we do not have representatives from the FCA willing to provide an update to FSE"
FSE London has revealed the full seminar programme for this year's event, which will take place once again at Old Billingsgate on Wednesday 12th September, with a selection of major industry players lined up to debate key issues.
One of the key debates will be a 'meeting of trade body minds' in which six trade body representatives will discuss the mortgage and housing market, specifically focusing on the FCA's Mortgages Market Study Interim Report and its potential ramifications.
Taking part are, Donna Bathgate (Equity Release Council), Jackie Bennett (UK Finance), Paul Broadhead (Building Societies Association), John Barrass (PIMFA), Robert Sinclair (AMI), and Kate Davies (IMLA).
Also included in the seminar programme is a mortgage panel debate featuring a number of high-street lender representatives – Chris Pearson (HSBC), Esther Dijkstra (Lloyds) and Ian Andrew (Nationwide) – plus Peter Brodnicki (Mortgage Advice Bureau) and James Tucker (Twenty7Tec). The panel will cover the outlook for the mortgage market during the rest of 2018 and beyond, the opportunities for advisers, and how technology can support advisory practices in an uncertain market.
The seminar programme has once again been put together by the AMI and media partner, Financial Reporter.
There are two other sessions are:
• New-build – how advisers can get involved and support clients from Douglas Cochrane of Lloyds.
• Specialist lending panel – what happens next and where. Five experts debate the key issues in the growing number of sectors that now make up specialist lending. Participants include: David Whittaker (Mortgages for Business); Adrian Moloney (One Savings Bank); Louisa Sedgwick (Vida Homeloans); Alan Cleary (Precise) and Rob Jupp (Brightstar).
All sessions are CII-accredited and delegates can earn CPD hours.
FSE London will also be hosting the second National Mortgage Adviser Awards in association with Mortgage Advice Bureau, with the ceremony sponsored by Brightstar. The Awards will once again recognise the top firms throughout the UK across 12 regions and three specialist awards.
Further details on Financial Services Expo London, including how to register, are now available at: www.financialservicesexpo.co.uk/london.
James Prosser, managing director of Front Events, organisers of FSE London, commented: "FSE London is now just a few weeks away and we have assembled a quality line-up of seminars to deliver to attendees when we open for business on the 12th September at Old Billingsgate.
"2018 has been an eventful year and there is plenty to discuss, debate and look forward to during the next few months and beyond. In a year when the FCA's Mortgages Market Study Interim Report has provided plenty of food for thought for the industry, we are very pleased to be able to have a variety of mortgage market trade body representatives on one panel to discuss this, and many other areas.
"Some of the measures and proposals outlined in the Interim Report, if introduced, could have far-reaching consequences for all mortgage stakeholders, and it's important to hear what our representative bodies are doing to ensure the market is not subject to poorly-thought out changes, which could illicit real damage.
"It is a real shame, given the debate generated by the Interim Report, that we do not have representatives from the FCA willing to provide an update to FSE, especially as the date for responses has now passed and given the huge depth of feeling the initial publication generated. The invite to attend and speak is still open and we feel the industry would benefit from, and deserve, an opportunity to hear from its regulator.
"Our other sessions are packed full of quality industry players debating the key mortgage market issues of the day, whether that be the opportunities available in new-build or specialist lending, or a look at the first raft of product transfer data and what its growth means for our market, or how technology is changing and reshaping the advice process.
"FSE London not only delivers quality sessions like this but we have over 60 exhibitors, and the second annual National Mortgage Adviser Awards ceremony taking place. This promises to be our biggest and best FSE London yet and we would urge all advisers to join us for what will be a highly informative day."