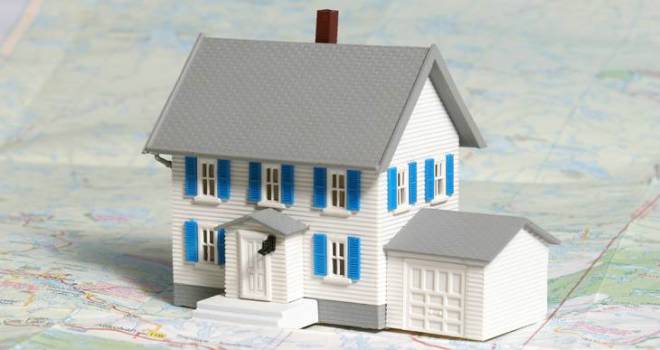 "Hart seems to have been offering residents an unrivalled mix of living standards for five of the last six years"
Hart has taken the top spot based on residents' health and life expectancy, wellbeing, earnings, employment, a low crime rate and relatively good weather.
However, having such great quality of life would appear to come at a price, with the cost of living in Hart much higher than in many other parts of the UK – and an average house price of £419,231 standing at 8.8 times the average annual pre-tax local income, compared to the national average of 7.3.
Hart moved from 26th position last year having improved relative to other local authorities on average earnings, employment rate and in the ONS personal well-being survey, where it also scored strongly compared to 2016.
The Orkneys in northern Scotland has retained second place from 2016, a position boosted by the highest employment rate (87.0%) in the UK, with more than nine in 10 adults (96.6%) continuing to enjoy good or fairly good health.
The Orkneys also scores strongly on a low a crime rate, traffic flows, population density and primary class size. It may be a remote location, but residents appear to be the least anxious and amongst the happiest and most satisfied in the country.
Hart and The Orkneys are followed by Rutland in the East Midlands, Wychavon in Worcestershire, and last year's winner Winchester in fifth place, dropping in three of the four categories in the ONS personal well-being survey but still scoring strongly on employment rate, earnings, good health and life expectancy.
More than two-thirds (35) of the top 50 best places to live in the UK are in southern England, with 17 in the South East, a further nine areas in the East of England, five in the South West and four in London. These areas include Wokingham (6th), Waverley (7th), Uttlesford (11th), Westminster (13th), South Oxfordshire (14th), St Albans (15th) and Chiltern (19th).
The remaining 15 are in Yorkshire and the Humber (6), West Midlands (4) the East Midlands (2), Scotland, Wales and the North West (all 1). These areas include the North Yorkshire districts of Craven (8th), Richmondshire (9th), Ryedale (12th), Stratford upon Avon (10th), Harrogate (27st) and Monmouthshire (32nd).
Districts in the South are particularly strong in the labour market due to high employment levels and average earnings, on long life expectancy and where adults rates themselves to be in good health. Geography also benefits these areas with more hours of sunshine and less rainfall.
In the North, most areas have relatively better housing affordability conditions with a low house price to earnings ratio. They also benefit from the urban environmental factors such as low traffic flows, crime rates and fewer people per square kilometre.
Russell Galley, Managing Director, Halifax, said: "Hart seems to have been offering residents an unrivalled mix of living standards for five of the last six years, seeing employment rates, average earnings and ONS personal wellbeing rankings bounce back after falling from the top spot last year.
"Along with Hart, many areas in southern England score strongly in categories including the labour markets and health. Northern areas tend to perform well on education and benefit from more affordable properties with lower house prices to earnings."