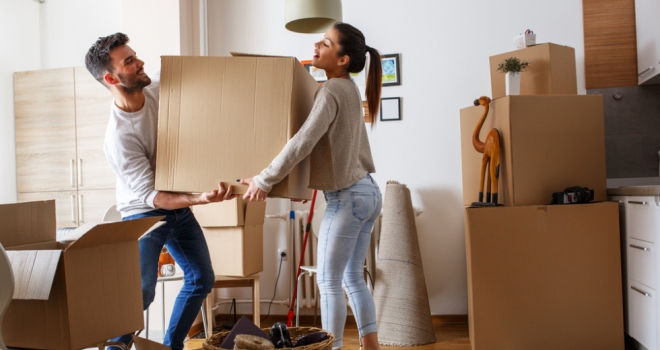 "Buyers and sellers hold off on purchases until the outcome of the General Election and Brexit is clear."
The proportion of first-time buyer house purchases increased by two percentage points in 2019 to 27%, according to the latest figures from NAEA Propertymark.
Over the course of 2019, NAEA's research shows that demand was slightly higher than last year with an average of 320 house buyers registered per branch, compared to 318 on average throughout 2018. Looking back over the last decade, demand is up by 16%, from 275 per branch in 2009.
It also found that the number of properties available to buy hasn't changed significantly year-on-year, with 39 available per branch throughout 2018 and 38 in 2019. However supply has dropped considerably over the last decade, from 65 on average per branch in 2009.
The number of sales agreed per branch through the year remained the same at eight on average per month in 2019. Historically, this figure has stayed consistent, only moving between nine and seven between 2009 and now.
Mark Hayward, chief executive of NAEA Propertymark, commented: "2019 has been an interesting year for the property market. House buyers and sellers have been faced with a lot of uncertainty, which in turn affects sentiment and decision-making.
"Activity in the housing market has remained consistent when compared to the last year, which was expected, as buyers and sellers hold off on purchases until the outcome of the General Election and Brexit is clear."