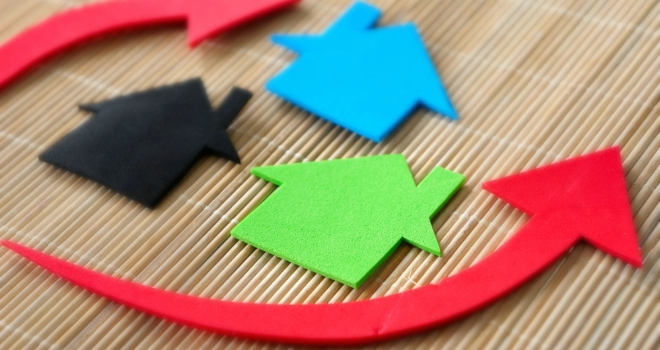 "January gives the impression of a flattish market overall, albeit one with a resurgent remortgage sector."
The number of loans advanced for house purchase in January fell to its lowest monthly level since February 2015, but remortgage activity continued to rise, with activity up 54% by value and 46% by volume on December.
The latest CML figures show that home buyers borrowed £8.4bn in January, down 28% on December and unchanged on January 2016.
By contrast, compared to January 2016, remortgage lending was up 22% by value and 21% by volume.
Gross buy-to-let also saw month-on-month increases, up 11% by value and 12% by volume. However compared to 2016 both the number of loans and the amount borrowed decreased by 16%.
On a seasonally adjusted basis, the month-on-month change in first-time buyer and home mover activity was minimal. First-time buyer lending increased 2% by value with the number of loans down 2% compared to December.
The number of home mover loans remained unchanged month-on-month and the total amount borrowed increased by 3%, while year-on-year activity decreased slightly by value and by volume.
Paul Smee, director general of the CML, commented: "January gives the impression of a flattish market overall, albeit one with a resurgent remortgage sector. We expect a seasonal dip in activity in the winter months and this appears to be the case in January. However, the lull in moving activity appears stubbornly persistent, and we have commissioned research on the reasons why the number of transactions seems in secular decline.
"Buy-to-let house purchase activity continues to be weak, despite strong buy-to-let remortgage levels. This will likely remain so going forward as lenders tighten affordability criteria ahead of the PRA mandated stress tests, and the introduction of tax changes in April."
Jonathan Sealey, CEO at Hope Capital, said: "The confirmed figures for January are lower than at first expected. Remortgages are the only real area of growth in the market with first-time-buyer activity, buoyant at the end of 2016, dropping right off. As the government gets closer to triggering Article 50 there will of course be many that want to sit tight to see how the land lies. In these situations there are always those that will move to take advantage of a quieter market, so it will be very interesting to see where movement is felt in the next couple of months.

"Affordability is an issue as inflation and continually rising house prices outstrip real wage growth. This is putting more pressure on buyers' ability to raise adequate deposits. How lenders respond to this will be key."
Jeremy Duncombe, Director, Legal & General Mortgage Club, added: "Today's figures continue to build on the precedent set in 2016. The buzz of activity around remortgaging continues, as practical homeowners seize the opportunity to potentially save themselves around £2,000 a year by switching their existing mortgage deal.
"At a first glance, today's figures paint a positive picture of our housing market, highlighting the strength and robustness of this vital sector. However, it also highlights the higher sums that first time buyers are borrowing to get themselves onto the housing ladder due to the ongoing disparity between house price inflation and wage inflation."