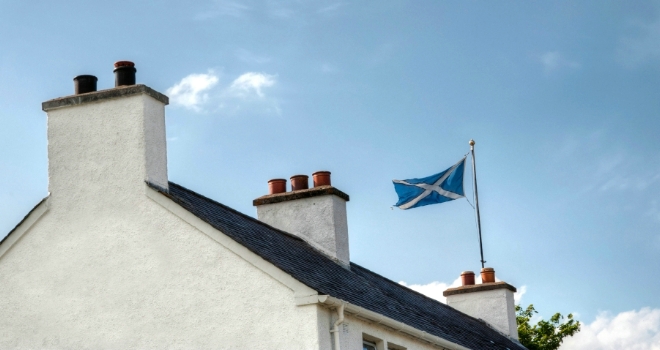 "Not all policies are the same and this change to legislation has not been high profile, which is why we are alerting the market to this and urging them to check their cover terms straight away"
Under the new legislation every home in Scotland (including buy-to-lets) must now have interlinked fire alarms. Interlinked means if one goes off, they all go off, so you will always hear an alarm wherever you are in the property. The new law has come about because of the Grenfell fire in London in 2017, and it applies to all Scottish homes. It is the property owner's responsibility for meeting the new standard and in private rented properties the landlord is responsible for installation and meeting the costs. It should be noted that responsibility for ensuring compliance with the regulations lies with the respective local authorities.
Most homeowners want to make their homes as safe as possible, and compliance will in time form part of any Home Report when they come to sell their home. Whilst Berkeley Alexander's insurers have not currently changed their stance, all home and landlord buy-to-let insurance policies differ and some insurers' policies could now contain conditions and exclusions around the failure to comply with relevant legislation.
Berkeley Alexander says homeowners and landlords in Scotland, and their GI advisers, should check the wordings or if in doubt speak to their GI provider for clarity.
Mark Hutchings, managing director at Berkeley Alexander, commented: "We would of course encourage all customers, regardless of where they live, to fit interlinked smoke and heat detectors in their home to protect their family and property in the event of a fire. Not all policies are the same and this change to legislation has not been high profile, which is why we are alerting the market to this and urging them to check their cover terms straight away to ensure their clients with Scottish properties remain fully covered."