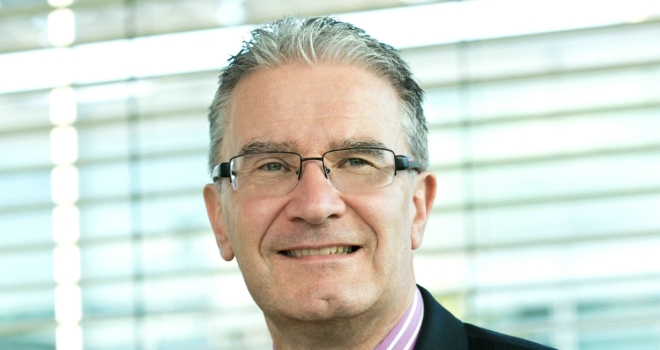 "Certainly builders (and lenders I suspect) would welcome HTB's continuation because, as figures show, much of the improvement in new property supply can be laid firmly at the door of HTB"
When the future is uncertain, the ability to plan is of course severely curtailed and I was reminded of this when reading some recent comments from Adrian MacDiarmid, who happens to be the Head of Mortgage Lender Relations at Barratt Homes. He was talking about the future of Help to Buy 1 – a scheme you'll know which isn't due to finish until 2021 – and how the uncertainty about whether this will actually be the case is already impacting on the house builder's future plans for development.
Even over three years out, this is a serious concern for those builders who have been heavily reliant on Help to Buy since it was launched, and MacDiarmid said that Barratt was already having to factor in a future without Help to Buy before deciding on which developments to move forward. You can understand the dilemma of course. Building homes is all well and good but if the buyers are not there to take them off the developer's hands then you're unlikely to put a spade in the ground.
This is a problem that we at AmTrust recognised some time ago and raised repeatedly in the lead-up to the end of Help to Buy 2, although we were working on somewhat different timescales. We suggested that a year and a half before the end of HTB2, the Government needed to provide some certainty to stakeholders about what would come after this part of the scheme had finished, because our anticipation was that builders needed at least 18 months in order to prepare.
Given MacDiarmid's comments, that would seem to have been too short a timescale because clearly with HTB1 they are seeking clarification and certainty much further in advance. This problem of course is exacerbated by the uncertainty that a General Election brings – the polls might suggest a landslide victory for Theresa May but there's always the element of surprise to factor in. Lest we forget the EU referendum and US Presidential votes.
If a Conservative Government is returned I would expect HTB to be reviewed and renewed quite quickly after the election. After all, as a number of commentators have pointed out, successful Government housing schemes have not been exactly plentiful in recent times and it would make sense to hold onto one that is widely regarded as having made a real difference. And with the Labour Party already committing to its extension until at least 2027, as outlined in its manifesto, the ball now appears (at the time of writing at least) to be in the Conservative's court.
Certainly builders (and lenders I suspect) would welcome HTB's continuation because, as figures show, much of the improvement in new property supply can be laid firmly at the door of HTB. One can't help think that a Conservative Government would want to follow a similar path over the next five years, with perhaps some added incentives in order to fix the 'broken housing market'. What price, for example, a further first-time buyer stamp duty holiday or some incentives for older homeowners to downsize?
Overall, that core principle of 'having buyers to purchase the new property supply' should ensure the survival (and extension) of HTB1, but the Government will also need to ensure that lenders are on board as well. Without, for instance, high LTV mortgage availability to support first-timers in particular, its core aim of getting more people on the housing ladder is doomed to fail. Plus of course these have to be 'affordable' new homes because not everyone is fortunate to have a Bank of Mum and Dad to rely upon. In that sense, the market could certainly do with a much more robust and borrower-friendly market for low-deposit loans.
June 8th however does seem like a long way away, let alone 2021, but for any shade of Government that is returned on June 9th, one would hope one of its first priorities would be to provide some certainty to the housing market in this area. After all, if new-build targets are going to be met, then all stakeholders need to get on with it.