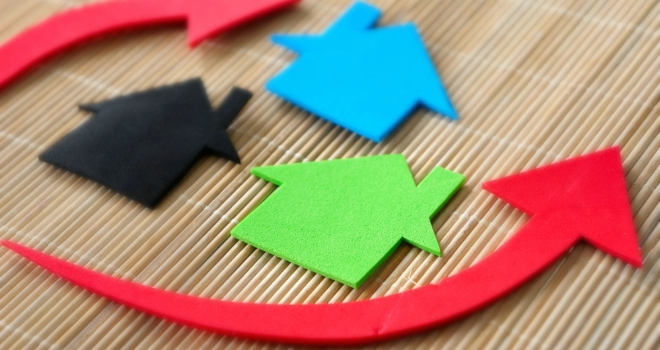 "The speed at which the market is moving means that advisers have an absolutely critical role to play to ensure that borrowers are aware of the options at their disposal"
Searches for homeowners wanting to remortgage after just 6 months rose by 20%, suggesting that concerns about rising interest rates could be prompting borrowers to obtain fixed deals over tracker mortgages, or lock into low rates that are still available on the market.
As consumers continue to navigate the current cost-of-living crisis, searches on behalf of those with missed mortgage payments and unsecured arrears grew by 20% and 10% respectively. The data also suggests that more borrowers are seeking financial support from loved ones to progress with their purchase plans. Searches for joint borrower sole proprietor mortgages increased by 27% in May, and searches for products that accept shared equity climbed by 40%.
Searches on behalf of first-time buyers rose by 16% in May. Many of these borrowers will be looking for higher LTV products and searches for interest-only mortgages increased by a dramatic 80% over the month.
Another option that continues to prove popular with these buyers is the Help to Buy scheme. Even as the deadline for the final applications was brought forward by two months, searches for Help to Buy mortgages rose by 47% in May.
Legal & General Mortgage Club's data also suggests that international demand remains strong. Searches for borrowers with visas remained the top searched metric in May, as it was in April. In a similar vein, searches for expatriates not in the UK also climbed by 23%.
As summer approaches, staycation demand continues to surge, with searches for holiday lets up by 11% over the month.
Clare Beardmore, head of broker and propositions at Legal & General Mortgage Club, said: "Following a further increase in the Bank of England base rate in June, it is perhaps unsurprising that remortgage activity is on the rise, as borrowers look to lock in competitive rates while they still can. While we have seen a lot of re-pricing from lenders, there are still a very wide range of competitively priced products available, both for homeowners looking to remortgage and potential borrowers looking to step onto the property ladder. The speed at which the market is moving means that advisers have an absolutely critical role to play to ensure that borrowers are aware of the options at their disposal and to guide them towards the right mortgage for their needs."