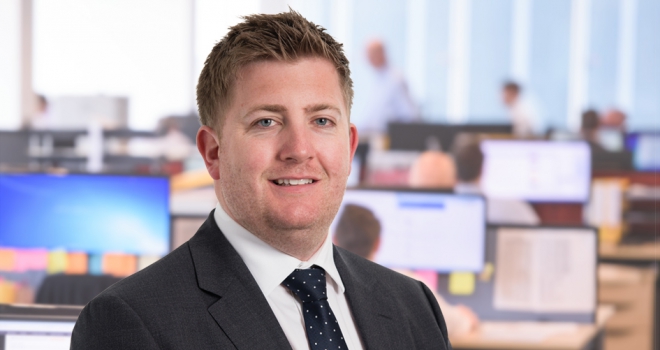 "These changes to our sales set up, combined with our earlier changes to underwriting, will enable us to maintain our strong service and support for brokers as we continue to increase our distribution"
The following teams will report to Mike Walters as they serve specialist distributors and packagers, networks and individual brokers across Great Britain.
• Key accounts - including specialist distributors, packagers and master brokers will be managed by Jigar Patel (South) and Chris Pedlar (North).
• Corporate accounts - including all network and club level relationships, will be managed by Hannah Oades and Martin Sims.
• Broker relationships - including all individual ARs and DAs who submit via a network or club, will be managed by Kerry Bradley, James Hodgskin and Rachel Shackleton.
Earlier this year UTB Mortgages restructured its underwriting team, implementing smaller, more broker-focused underwriting support for all introducers regardless of their submission route. In addition, the Bank created a remote roving underwriter hub based around the Midlands/Manchester belt to support brokers operating around that area.
Buster Tolfree, director of mortgages at United Trust Bank, commented: "We're continuing to develop our mortgage business in terms of product range, employing innovative technology and how we deploy our talented people to best support the wide variety of introducers we now regularly deal with. Mike Walters has been instrumental in the development and delivery of UTB's successful sales strategy for mortgages and bridging and I'm delighted he's now 100% focused on helping me to deliver our ambitious plans for UTB Mortgages for Intermediaries.
"UTB Mortgages is growing at an ever-increasing pace and these changes to our sales set up, combined with our earlier changes to underwriting, will enable us to maintain our strong service and support for brokers as we continue to increase our distribution and launch more exciting products and services over the coming months and years. The team has grown substantially in the last 18 months and that trend looks set to continue into 2022 as we maintain our strategy of employing the best people and implementing cutting edge fintech to make transacting with UTB as quick and easy as possible for brokers and their customers."