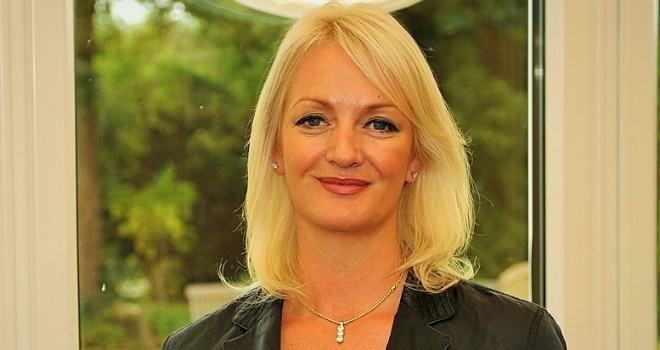 "Rather than simple things like rates, which we will come to, offering flexible products that can meet myriad customer needs should be the top priority."
2018 was another good year for equity release. For the last few years in fact, our market has been consistently breaking records and knocking at the door of the mainstream market.
However, we're not exactly smashing the door down. Things are steady, not booming. So, throughout 2019 we should be thinking exactly how we can get that mainstream door wide open and really make the mark I know equity release can.
Our customers are of course the primary focus for everyone in the industry, and we should be constantly listening to what they want from the future market. But our advisers are the ones who live and breathe equity release, so listening to what they want is also essential. And this is what Ernst & Young have been doing in their 2018 Lifetime Mortgage Survey. The research touches on everything from possible future funding avenues, customer preferences, LTVs, to what advisers want to see in the coming years. And it is the latter that I want to focus on here.
I am happy to report that the Ernst and Young LTM Survey confirms that most advisers understand their customers and want the same thing – flexibility. Rather than simple things like rates, which we will come to, offering flexible products that can meet myriad customer needs should be the top priority. And should always be number one! Rates change, but deliver a product that has no flexibility and everybody loses. In 2019, we all want to see more flexible products. More experimentation. More innovation. We have already seen that the equity release industry is ripe for evolution. The entire market has shifted from simple lump sum products only a handful of years ago, to flexible drawdown now dominating the market. And as we move towards the next decade, I think we are ready to add even more choice and flexibility. After all, it's what our advisers want, and what our customers need.
This added flexibility and desire for more choice leads directly into second place on the adviser wish list: alternative products. To achieve this, we need new lenders to arrive and test the water with products we haven't seen before. The current crop of lenders are challenging the status quo of products, and L&G and Saga have even released new products where customers can drawdown monthly. But we need yet more lenders to push developments like this. Alternatives for our customers will guarantee that more people can access their equity in the way they would like.
Further down the wish list comes lower rates. As I mentioned, things like flexibility and choice should always be more important than interest rates, but let's not kid ourselves: interest rates are still a big deal. Despite our recent records and positivity surrounding equity release, there's still the issue of equity release rates versus those in the mainstream market. I'm not going to fully explore this apples and oranges comparison again, as I feel as if I and other industry commentators have been banging this drum for quite some time, but the truth is that lifetime mortgage rates are clearly higher than those available on a normal mortgage. This, I feel, will continue to be one of our biggest challenges, so explaining to our customers (and those in the press who continually make this comparison) that lifetime mortgage rates are different for a reason should be a major goal.
Ultimately, the Ernst and Young LTM Survey reveals once again that our advisers know what they want from our market, so now we have to deliver it. I am glad that further product flexibility remains number one on our adviser's wish list, and I hope we can really achieve this in 2019.
However, we as a market also need to remain flexible. We need to continue to listen to our advisers so we can really get to the mainstream acceptance we deserve. If we can launch many more flexible products and give our customers yet more choice in 2019, perhaps then we can look back and say we had a truly great year.