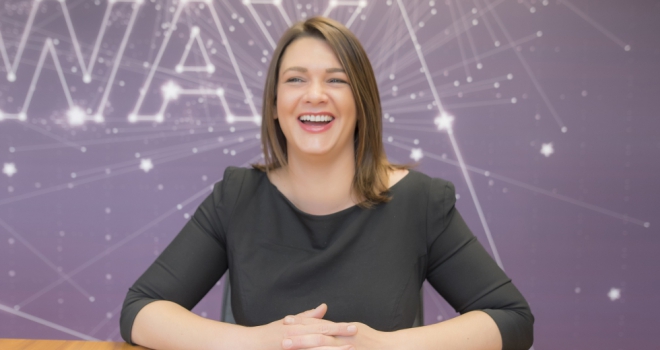 "Increasing your exposure through advertising comes in many shapes and sizes and there is usually something that will fit"
Assessing whether or not to grow your business is particularly important at times of uncertainty. After all, you may not be able to control the political environment, the housing market or the regulatory landscape, but you can control the way that your business adapts and reacts and how much exposure it's getting.
Having the right systems and processes in place is the best way to make sure that you are communicating with your existing clients but what if you are trying to attract new ones? In this blog, we'll look at how you can raise the profile of your business through advertising.
Increasing your exposure through advertising comes in many shapes and sizes and there is usually something that will fit, depending on how much or how little you can afford to spend.
Billboards and outdoor advertising
There are many opportunities for outdoor advertising nowadays, including outdoor poster sites, bus and taxi advertising and underground advertising.
The primary objective of doing this type of activity is to promote your brand to a wide audience, but there are some challenges. For example:
• Can you communicate your message in just a few words?
• Is there a particular location that works for you?
• Is your message engaging enough to draw attention?
Pros
• Your site location can be as specific or widely spread as your budget allows
• A strategic location can work well for your business (eg outside of an estate agent)
• The unit cost for a single poster can be relatively low
Cons
• The poster needs to promote the message in isolation and with minimal explanation
• It is open to weather damage or vandalism
• The production costs can be high
Banner and display advertising
Many websites offer advertising options on their site and it is possible to buy online adverts that specifically target the types of client that you want to attract. You can also choose to serve banner and display advertising directly to people who have already visited your website.
Pros
• Online advertising can be very targeted, which can be more efficient
• It is possible to engage with online advertising with just a limited budget
• Many platforms will allow you to vary your text, enabling you to test different adverts to see what performs best.
Cons
• To make the most of the options and analytical tools takes time and can be a steep learning curve, unless you choose to work with a specialist agency
• There is a large variety of formats, so you need to be selective about what you purchase, or create lots of different versions of your ads
• Almost all browsers now have ad blocking capabilities and the large number of online adverts can make it difficult to stand out.
Press advertising
Press advertising covers newspapers and magazines that are distributed locally, regionally or nationally and can include specific trade magazines, specialist interest or lifestyle magazines or local papers.
Pros
• You can usually scale your exposure to your budget and there is option to get in front of a wide audience
• Press is good for repeat exposure, which can make advertising more effective.
• There may be opportunity to place your advert amongst related editorial topics, making it more meaningful to the reader.
Cons
• Large adverts and adverts in popular publications can be expensive
• Deadlines for print can be tight and are non-flexible
• It's a competitive environment so you need to stand out.
Search engine advertising
There are two main ways of helping your website to become more visible on search engines.
• Search Engine Optimisation (SEO): This is making sure your site ranks as highly as possible on search engine listings without paying a fee. This would generally involve the way you structure your website and the content you host on it. There are a number of specialists who can help you to optimise your SEO.
• Pay Per Click (PPC): This is paying for advertising on the search engines that will appear upon specific search terms. You pay every time someone clicks on your ad.
Pros
• SEO is free to implement if you know what you're doing
• PPC is relatively low cost and it's possible to set daily budgets
• PPC means you only pay when someone clicks on your ad and goes through to your site.
Cons
• There are no guarantees where your website will rank with SEO
• Your website content must be relevant to what appears in the search engine
• PPC is becoming increasingly competitive
Compliance is an important consideration for any promotion you undertake for your business and you should ensure that you understand and apply the relevant rules in the Mortgage Conduct Of Business sourcebook. It's recommended that you seek professional advice to ensure your promotions are compliant. If you are a member of a network or mortgage club, they may be able to offer help or guidance.
In the next blog, we will look at how targeted advertising such as direct mail, marketing emails, leaflets and door drops could be the best fit for your business.