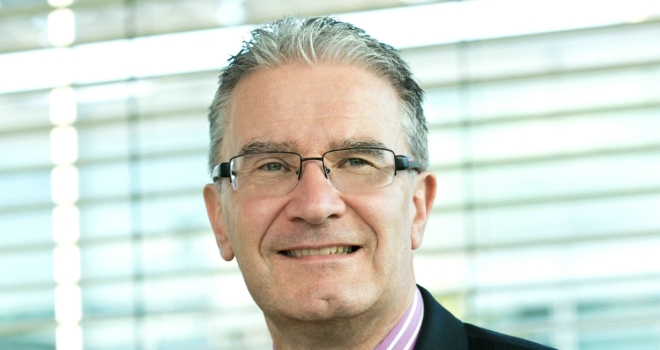 " To get to a point where your putting in an application via an adviser, you're probably very confident of moving to completion otherwise why bother? "
I'm not sure that anyone would suggest these are 'halcyon days' for prospective first-time buyers at the moment, but recent data does appear to show that – over the short- to medium-term – those looking to buy their first home have a better chance now than they might have done in the past decade.
Let's firstly put an immediate caveat on this because I suspect there will be many, many would-be purchasers who feel quite the opposite; that without the support of family to help with the deposit, without access to the most competitive mortgage deals, without even house availability in many regions, this still feels like an impossible dream rather than a tangible goal.
Perhaps nothing sums this up better than the recent first-time buyer case study I read which ran with the headline of how these two 24 year-olds had managed to purchase their first house together, suggesting that it wasn't as difficult as many were making out. The fact that it might be a little easier is not lost on me, but neither is the fact – that when you read the piece – you saw that the couple had lived with their parents for over a year, plus they'd received a generous lump sum from them in order to put towards their deposit.
To me, this is not a 'normal' state of affairs and while I'm pleased for the couple concerned, a big part of me wants to get to a point where similar couples talk about how they were renting but still managed to save a small 5% deposit which gave them access to a wide range of high LTV products at competitive rates, and that a ready supply of properties was also available to them.
This would then persuade me that we are getting towards a much better marketplace for all potential first-time buyers not just those who are lucky enough to receive support from their parents/grandparents and can put down a 15/20/25% deposit in order to access the very best rates. As our LTV Tracker has continually shown, for those not fortunate enough to be in this situation, not only is the high LTV product availability seriously curtailed but they can expect to pay around double of what those with larger deposits need to.
But, there are some positives in the market at the moment, and much of them are to do with the growth in intermediary business and the increase in demand for advice from first-time buyers. Recent IMLA research revealed that 76% of applications from first-time buyers resulted in a completion in Q1 this year; that is compared to 48% in Q1 2016 and is clearly a big step forward in terms of turning apps into completion.
I would however suggest that, to get to a point where your putting in an application via an adviser, you're probably very confident of moving to completion otherwise why bother? The fact that more apps convert is great, but it does not tell the story of those who might wish to get to the application stage, but on receiving advice find out that they're unable to proceed.
Certainly those with small deposits might feel they can make the move to home-ownership, only to find (as mentioned) that the mortgages are too expensive or the perceived appetite of lenders at this level is just not there. But clearly more first-time buyers are breaching that divide and long may this continue; recent data from UK Finance suggested that the numbers had hit a 10-year high which is again positive but we should not forget that this is the post-Credit Crunch period and you might expect the numbers to have kept on rising since that market Armageddon.
Which leads me to suggest that there is still much that can be done from a market perspective, rather than a Government one. We're all acutely aware of the Help to Buy Scheme and it remains a success in terms of HTB1, new-build ownership and supporting those who are lucky enough to be in a position to buy such properties. But, what about older properties? And first-time buyers' ability to purchase them?
For this type of purchase, there is no Government support, so the market's ability to provide high LTV loans will be crucial in getting more people onto the ladder. An improvement in application to completion is great, but we need to present more options which allow those – who are currently 'deposit light' – to bridge that gap, and secure competitively-priced mortgages at higher LTVs. The deposit remains the main stumbling block, so providing more 90%/95% LTV options will undoubtedly support more first-time buyers.
As many lenders already do, opting for private mortgage insurance in this space, provides a risk mitigant and allows them to offer competitive-priced high LTV mortgages. It is not rocket science but can get lenders over the 'risk hurdle' – the lending mind might be willing, but the compliance body might be less so. So, options exist and, by increasing the supply of high LTV, we will be allowing more first-time buyers to make that purchase, regardless of the wealth of their parents.