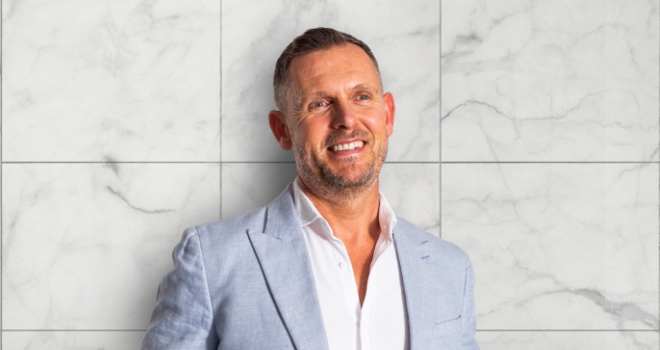 "Borrowing less than the maximum facility available means that this customer group is not as negatively affected when house prices are volatile."
Brexit. Just the mere mention of the word conjures up images of economic uncertainty, instability and a step into the unknown.
That's because nobody really knows how Brexit will affect the UK's financial future: two years on from Article 50 being triggered. Even the most learned economists can't tell us how house prices or interest rates will change once we leave the EU. As a result, the housing market has slowed and in some regions house prices have fallen.
But it isn't all doom and gloom, as Brexit worries are not impacting all sectors of the mortgage industry. The later life lending market is evolving and flourishing, as more older homeowners discover that their financial well-being lies in their property.
The resilience of house prices
Broadly speaking, growth in the wider housing market continues to be weighed down by present day economic uncertainty.
However, we now have a wealth of historic housing data which allows us to compare today, with economic downturns of the past.
For example, we can see that in the global recession of the early 1990s, house prices fell in Q2 of 1990 and didn't start to rise again until Q4 of 1993. During the more recent global recession of 2008, house prices fell from Q2 2008 and were rising again by Q3 2009.
Over the last 65 years of the Nationwide House Price Index, house prices have only fallen for a total of 3 years and the largest recorded quarterly fall was 16.5% in Q1 of 2009.
If these past economic events are indicative of the future, we can agree that house prices are resilient and won't be affected for long post-Brexit.
If our worst fears were realised and house prices dropped (in the short term) by 20 or even 30 per cent, it would obviously detrimentally affect lump sum lifetime mortgage borrowers. But we should put this into context as the majority now opt for drawdown plans: 65% in Q4 of 2018 according to the Equity Release Council. Borrowing less than the maximum facility available means that this customer group is not as negatively affected when house prices are volatile.
Lifetime mortgages are also flexible, meeting needs both now and in the future. When house prices do rise (assuming they fall), then customers always have the option to review and increase their borrowing, if favourable terms apply.
Lifetime mortgage rates are at an all-time low
The doom and gloom of Brexit has also filtered into consumers perceived direction of interest rates. But in reality, most prudent economists are only predicting two modest base rate rises in the near future. If we look at long-term residential mortgage fixed rates, they are also relatively low, which suggests that the wider mortgage market isn't expecting significant hikes in base rate in the future.
Another customer benefit of lifetime mortgages is that their interest rates are typically fixed for life. So, they are immune to fluctuations (or rises) in base rate.
Now we are starting to see more interest rates dropping below 4%, and lenders are continually adding flexible features to their products, there probably hasn't been a better time for clients to consider equity release.
Brexit, what Brexit?
Perhaps a glib statement to make, but the reality is that the lifetime mortgage market hasn't been impacted by Brexit.
Figures from the Equity Release Council showed that the market grew by 25% year on year in the final quarter of 2018. Here at Equity Release Supermarket we're seeing strong growth into 2019 with our January sales up 43% year on year.
Historic house price growth, flexible products that meet customer needs and low interest rates are the perfect cocktail for growth in the lifetime mortgage market. Pre, during or post Brexit.