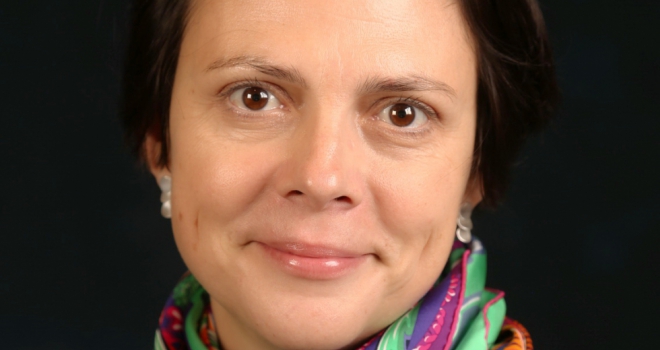 "Integrating with every account providers' API is a significant piece of work, and intermediaries will help bridge that gap."
Over the last two decades, the financial services industry has become highly dependent on a small number of large players, many of which have grown as a result of mergers and acquisitions.
Some say that innovation in this sector has suffered as a result; sheer size, market dominance and reliance on legacy systems has made it difficult for the large players to innovate themselves and as they have such a broad hold of the market, it also made it difficult for incumbents to mass launch new technologies and thus become profitable.
This, coupled with incumbents failing to open their infrastructure to collaborate with robust fintechs or other startups, has further slowed the pace of technological reform in the market.
Cross border solutions
Innovation has also been hampered by local markets working in isolation. Even in the EU, countries have been working in siloes to provide their own solutions, as opposed to collaborating to build a cross-border solution. In the payments sector, for example, The Netherlands launched iDEAL, Germany launched SOFORT and Sweden launched Klarna.
These companies have all enjoyed huge domestic success but have never managed to take European market share. This is largely due to it being difficult for start-ups to bring their innovative ideas into new markets and to successfully engage with the local consumers. This means that while lots of innovation has been taking place, the market is left with several similar products which are replicated across multiple countries.
The solution is to build cross border channels which will then widen distribution across markets. But this can only be done if there is a network in place which moves money or services from a payer to a payee and that crosses multiple jurisdictions efficiently, for example, banking rails.
Opening the market
For these reasons and to further foster competition, the regulators, especially those in the EU, are keen to open up financial service markets. By encouraging a more open market, established players will be forced to pursue collaborations with startups.
For example, under PSD2, banks are required to create mechanisms, such as Open Banking APIs, which will enable third-party providers to connect securely to the banks' data on their behalf, as long as customers have consented to their services. In doing so, banks will have to open up their data systems to start-ups, allowing them to provide services from account information aggregation to initiating payments.
Whilst some incumbent financial institutions may be hesitant to embrace this change, there are vast benefits to be gained from this regulation. Firstly, banks will be able to offer new services to their customers and delight them with up-to-date offerings. It also creates a large market for technology intermediaries to help integrate accounts; because whilst opening APIs is great, integrating with every account providers' API is a significant piece of work, and intermediaries will help bridge that gap.
Another example of regulation in payments is the requirement of applying Strong Customer Authentication (SCA) for accessing accounts and payment initiation.
The compliance conundrum
The challenge lies in who is going to comply first; if a retailer or financial institution is the first to introduce stricter checks, they may lose customers to competitors who are not yet compliant and thus less stringent. As such, there can be a lack of incentive to implement new rules, especially if the price is lost customers and thus lost revenues.
However, if organisations take the time to build a journey that, whilst secure, is also easy or engaging, for example using biometrics or in app features, they should be able to attract new customers, grow their market share and ultimately become the industry leader.
Whilst these regulations may be a burden for many financial and retail companies, it gives them an opportunity to review and update their current, often dated, processes. It also pushes everyone closer to cooperation, encouraging partnerships between relevant parties, and ultimately benefiting consumers. Lastly, it also provides an opportunity for companies to review their customer journeys and to drastically improve them, which is vital in today's world of heightened customer expectations.
The rules are there to ensure that companies understand and bear responsibility for payments and other financial transactions, so that it is always done with care and with customers front of mind.
Yes, it can be said that the traditional financial services sector has fallen behind in the innovation race, but one hopes that incoming regulation will open up the market, encourage data sharing, and ultimately protect customers and offer them a better service. The financial services sector is certainly undergoing a lot of change!