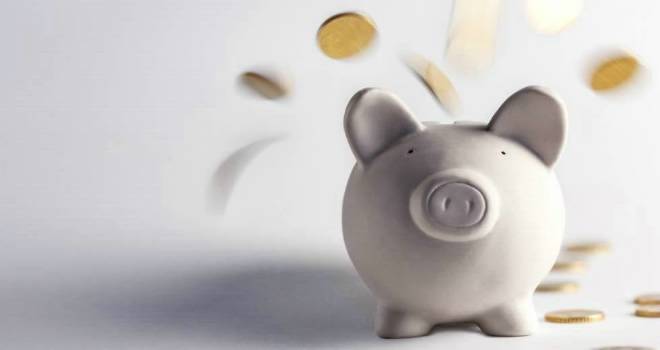 What are the top three challenges advisers will face during 2015?
As we move into an era of greater pension freedom, the general public will have more choice and control over how they access the money they have saved for retirement. It will become more important than ever for advisers to help their clients to understand the risks associated with depleting their retirement savings too soon. Research has shown that people expect to live an average of 18 years in retirement, but they expect their savings to run out after just 10 years. In fact, the average retirement in the UK lasts 19 years, while the average person's savings run out after just seven. It is important for advisers to support their clients to maximise their retirement income.
Pensions have long been a relatively confusing topic for most people. Changes, such as allowing savers to take lump sums from their pension pot while the fund remains uncrystallised, give greater freedom but will heighten client expectations and may result in funds depleting too quickly. Advisers need to navigate people through the choices that will be available.
A big challenge for advisers as we move into the New Year will be to find drawdown products that enable funds to grow and deliver income for their clients throughout their retirement. It is also important that drawdown solutions maintain their suitability for each client's specific requirements as customers' needs can change and evolve with time. We believe income drawdown solutions should offer in-built fund diversification and automatic portfolio rebalancing to maintain suitability, while reducing any administrative burden on the adviser.
Do you expect to see a smooth transition to the 6th April changes as the pension freedoms are introduced?
Many are predicting that the number of people choosing to take income drawdown will increase significantly. Advisers will need to ensure that they can support this demand for drawdown, and providers need to be able to offer a seamless service into flexi-access products. To ensure a smooth transition, advisers must begin talking to clients about their needs now. Clients may not be aware that the rules around the annual investment limit are set to change in April, meaning some will see their allowance reduced from £40,000 to £10,000. As a result, some clients may wish to access capped income drawdown products now before these changes take place.

Many providers will find it challenging to support uncrystallised pension fund lump sum payments from legacy defined contribution (DC) arrangements.
How do you see the market for income drawdown as we move into 2015?
We expect to see increasing demand for simple, low-cost income drawdown solutions, and this trend has started to develop already. Figures from the Association of British Insurers (ABI) show that almost 9,500 income drawdown contracts were agreed in the second quarter of 2014 compared to 5,476 contracts in the same period last year. Although we are not seeing a heightened move of money from DC schemes to capped drawdown at present, we expect this to increase early next year as attention turns to the 6th April.
What will be your focus in the run-up to April next year?
JFM's aim is to provide advisers with simple and flexible solutions that allow them to be prepared for greater pension freedom. JFM recently launched a capped income drawdown product, designed with 2015 in mind. The JFM Income Drawdown Plan has simplicity and flexibility at its core, with no set-up or review fees, in-built fund diversification and automatic portfolio rebalancing to reduce administration. Our focus is to ensure the migration into flexi-drawdown is simple and straightforward come April.
We will continue to focus on the delivery of an extremely agile and responsive service to our clients and advisers. Managing retirement products that help individuals and their professional advisers deliver their retirement aspirations is our whole focus, and this allows our experienced UK-based Service Team to deal directly and knowledgeably with pension service requests.
How can advisers ensure they are ready for the changes?
Some clients may be wondering whether they should wait for flexi-access income drawdown products, accessible from April 2015. By choosing a capped income drawdown product that can transition into a flexi-access product post-April 2015, customers can take advantage of the higher annual allowance now and there is no need to wait until the pension changes take place before accessing an income drawdown solution. It is possible to prepare your end clients for the changes now, helping you to offer a seamless service, and to take advantage of the increased demand and interest in income drawdown.
Products that can offer a low minimum initial investment and minimal set-up, administration or exit fees, will allow advisers to deliver an attractive solution, providing the simplicity and transparency that the pensions market needs. Advisers also need to think about the extra administration requirements that can come with new regulations and offering new products to clients. Products that reduce the administrative burden will help advisers to offer a more seamless service to their clients.
Is the future bright for advisers?
All changes bring about a need for advice. As we head towards April, UK pension customers will be looking to explore their options and there is a clear need for advice. The 'Guidance Guarantee' will help to de-mystify pensions for some people, but in the main, professional advice will remain critical to ensure individuals have a clear retirement pathway.
There is a real opportunity for advisers to stand out above competition, and offer an improved service to their clients, if they can demonstrate that they are prepared for the changes and have the products in place to meet demand for income drawdown